Do you need to stage a high end home? I often get calls from home owners who have put high end homes on the market but they are not selling.  
After sitting on the market with no offers, they wonder why? So before yet another large price reduction, they wonder if staging will help.
Why would it be important to stage a nice high end home before listing? Here are a few examples.
The personal taste of the owner does not appeal to the majority of buyers.
You may have beautiful taste or had your house designed by a professional Interior Designer. The style reflects your personal preferences in color, furnishings, art etc.
You may have decorated your children's rooms with elaborate but beautiful paint jobs that they love.
You may have filled the home with custom lighting, accessories or wallpaper. 
Unless a buyer has the same taste in color or style as you, or they have kids of the same age and taste as your children, your home may not appeal to most buyers.
 A home stager can give you an objective view of what needs to change to appeal to most buyers and help you let go of things that might be personally meaningful to you. In other words, we help you "break up with your house" and prepare to move on to your new house.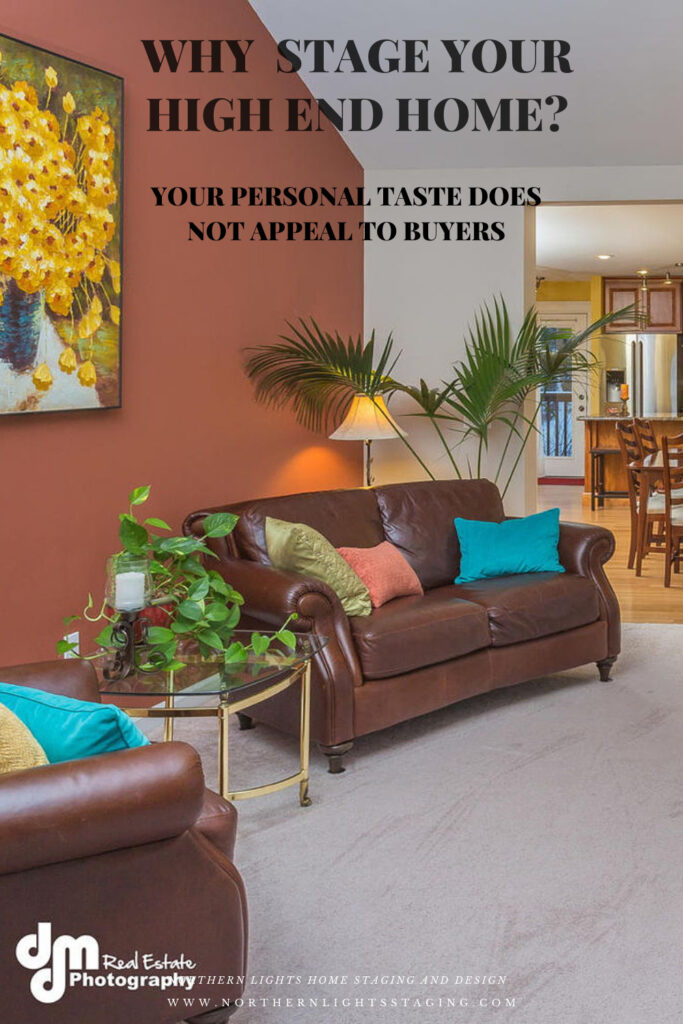 The home does not portray the lifestyle buyers want.
People buy on emotion. They select a house that that portrays a lifestyle they want to live, and they can picture themselves living there happily ever after.
I recently staged a beautiful log home with beautiful furnishings that should have been the ultimate Alaskan dream home. Yet, as you walked through the various rooms, it did not portray a feeling of warmth and comfort. Mis-matched mixtures of overly rustic and stiff antique furniture, lack of warm color and rooms being used for functions other than what they were intended made the space seem uninviting and confusing on how to use the space.
Re-arranging furniture in more appropriate groupings and highlighting the functions of rooms totally changed the look and feel for buyers.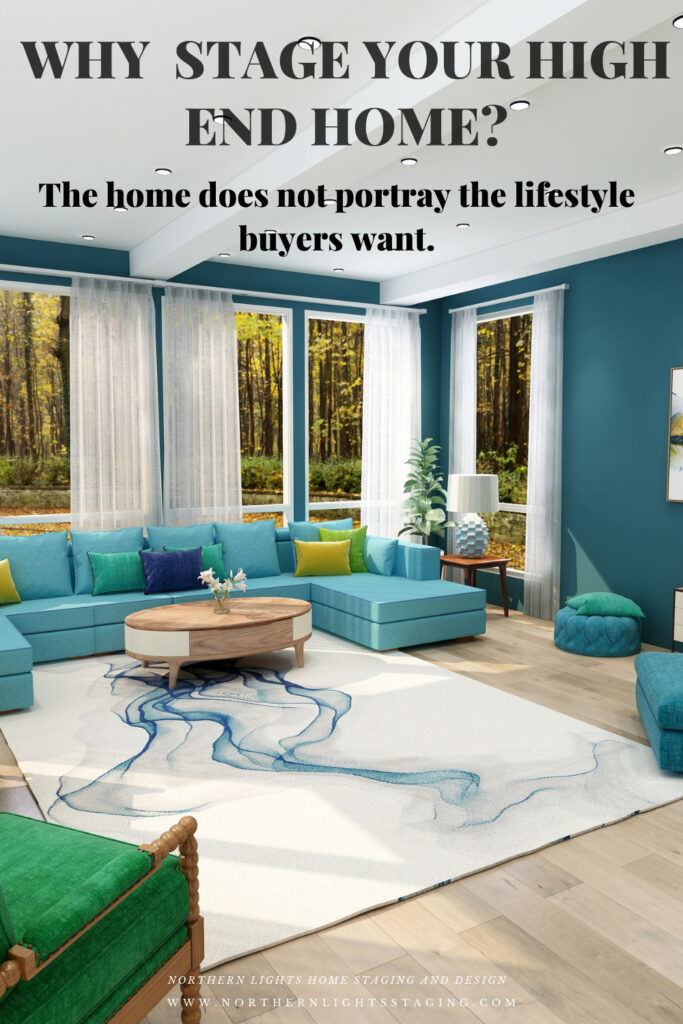 The home is vacant and buyers cannot visualize how their belonging will fit.
No matter how beautiful the home is, if it is vacant, the majority of buyers cannot visualize how their furnishings and belongings will fit and look in the space. Most buyers assume the spaces are smaller than they are with nothing to give them a sense of scale. Any flaws in the building, flooring, walls, moldings etc. will be highlighted, as they have nothing else to focus on. The house will feel cold and it will be hard for buyers to make an emotional connection.
Staging the most important rooms such as the living room, kitchen, dining area and master bedroom and bathroom are critical.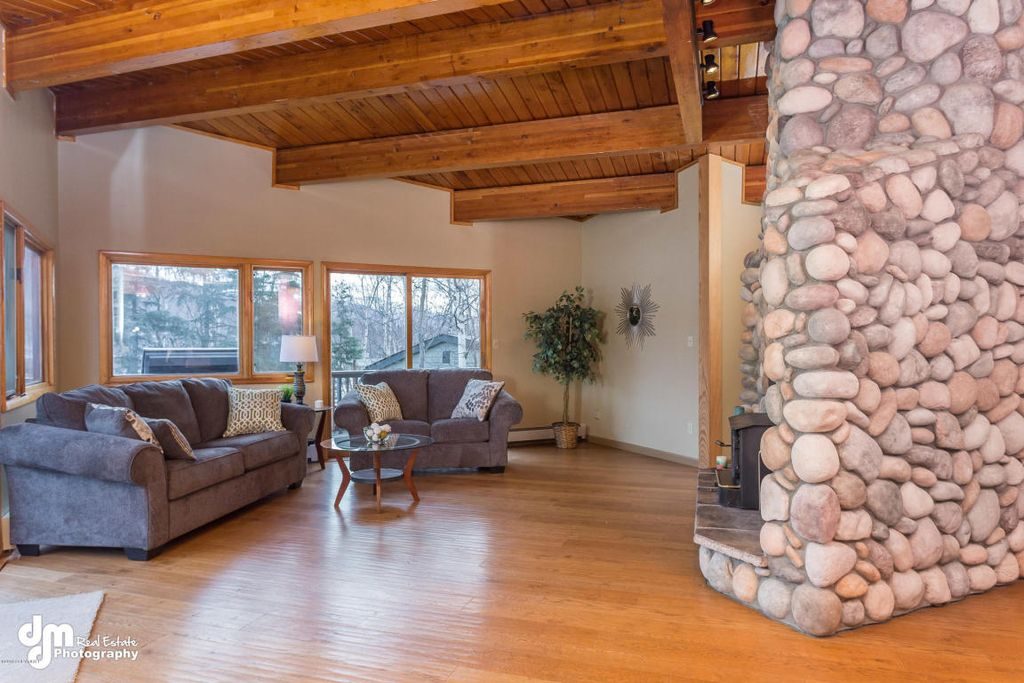 Rooms are not set up as originally designed and buyers can't see the possibilities.
Sometimes home owners change things to suit their lifestyles but the arrangements may not suit what buyers are looking for.
In one home I staged, the dining room had been set up as a third living room. The master bedroom was very small. Although there were nearby schools, there were no rooms set up for children.
The very large house would have been perfect for an extended family, yet bedrooms were limited. To stage it for buyers, the family/dining room was staged as a dining room, the large lower level which had 2 living rooms and an office was set up as a mother in law suite or alternate spacious master bedroom with an adjacent family room, and office.
An upper bed room was staged as a child's bedroom. The new arrangement, using what the owners already had was much more appealing to buyers.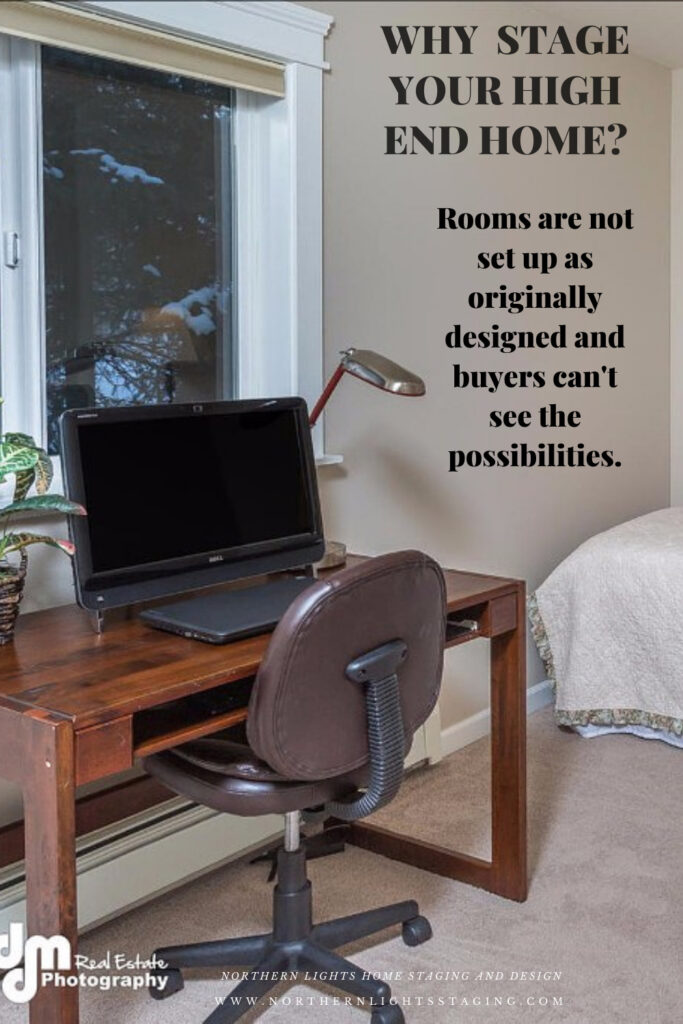 The house was customized for the owners, but is not what buyers want.
I recently consulted on a custom home with ornate lighting fixtures, mirrors, artwork and bedding that suited the owners taste but did not appeal to buyers. Replacing some of these items with simple, modern alternatives helped update the look of the home and made it more appealing to buyers.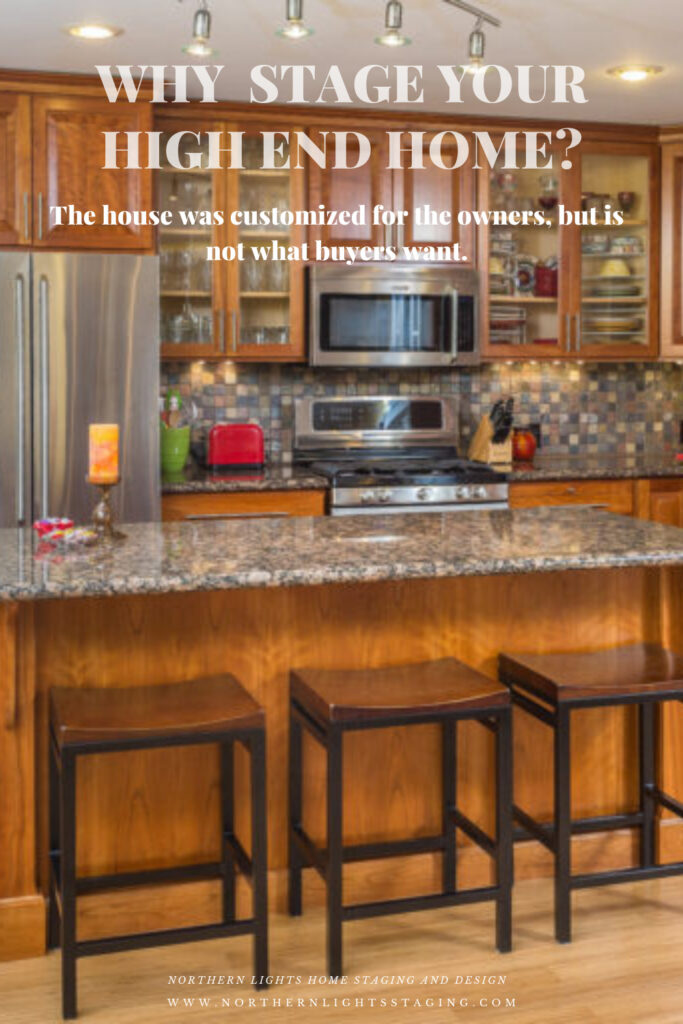 Your asking price is at the very high end of the price range for similar houses.  
In order to get the highest price for your home, it is critical that the home be in excellent shape.  Furnishings, accessories and lighting should be on par with the price point of the home, and it should be well staged to maximize the space, highlight  the focal points, downplay any flaws or show how they can be overcome, and make an emotional connection with buyers. A home stager is an expert at making that happen so you can get the highest price possible on your home sale.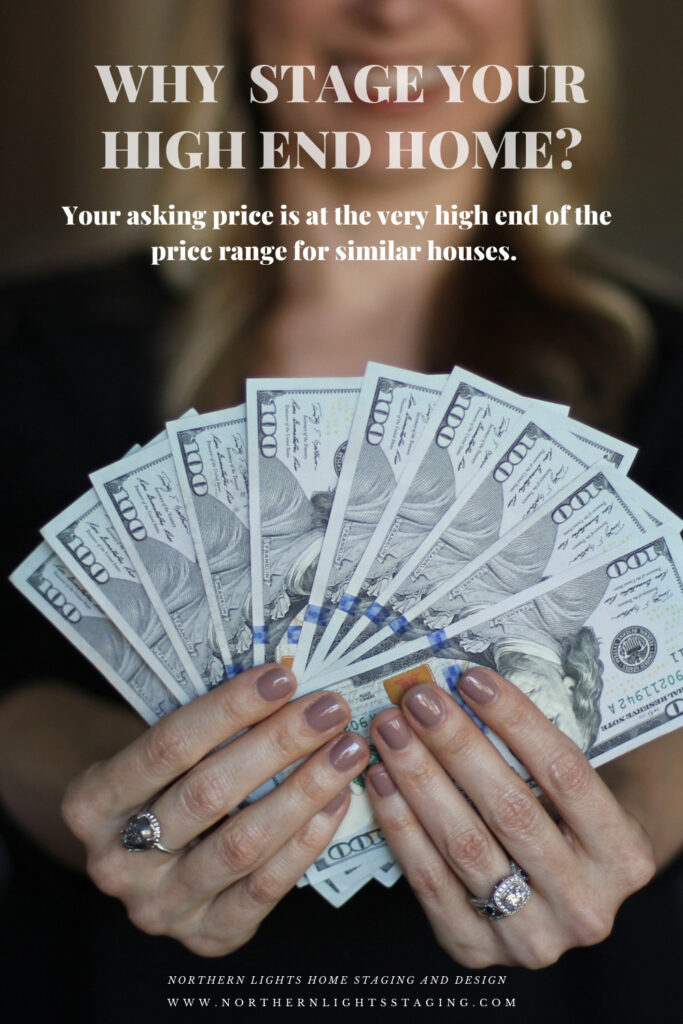 Stage Your High End Home Today
Are you ready to stage your high end home? All staging starts with a consultation which can be in person or online. Feel free to call if you have questions and would like to discuss what would be best for you.