Purchasing a home with the goal of renting it for extra income requires taking a hard look at the property. Appealing to renters is essential for your success — an investment property provides no return if it sits empty. Chances are, you face stiff competition for renters. If the supply outpaces the demand, you must devote time, energy, and money in order to secure a consistent return on the investment. A little paint and new bathroom fixtures can go a long way to show a renter that you care about the property.
Location, Location, Location
Purchasing an investment property and the odds of renting it greatly depend on the location. For example, a rental property near a college may attract students during fall and spring semesters, but it could remain empty during the summer. A vacation rental home located at a popular beach can sit unused during the winter.
There are several factors for consideration when it comes to the location of a rental property, including:
The neighborhood
Schools
Nearby stores, parks, and attractions
Crime statistics
Property taxes
Whether you will ever use the space, like that of a vacation home, can help determine where you buy. If the investment is simply to obtain a financial return, then the location must offer the amenities renters demand.
Green Initiatives and Smart Home Technology
According to the National Multifamily Housing Council, a recent study shows that 78 percent of renters have an interest in recycling options. An additional 65 percent have an interest in sustainability and green initiatives.
Among the most compelling smart home technology for renters is:
Start-up costs for some smart home technologies may limit you to only those features you can afford. It is also important to keep in mind that not all renters will understand how smart home technologies work. Balancing the demands of renters against your budget is most definitely a challenge. It requires researching the best technologies and green initiatives for your specific property. Incorporating a few technologies and initiatives is better than none when it comes to competition for renters. You just might find that you like them enough to incorporate them into your own home!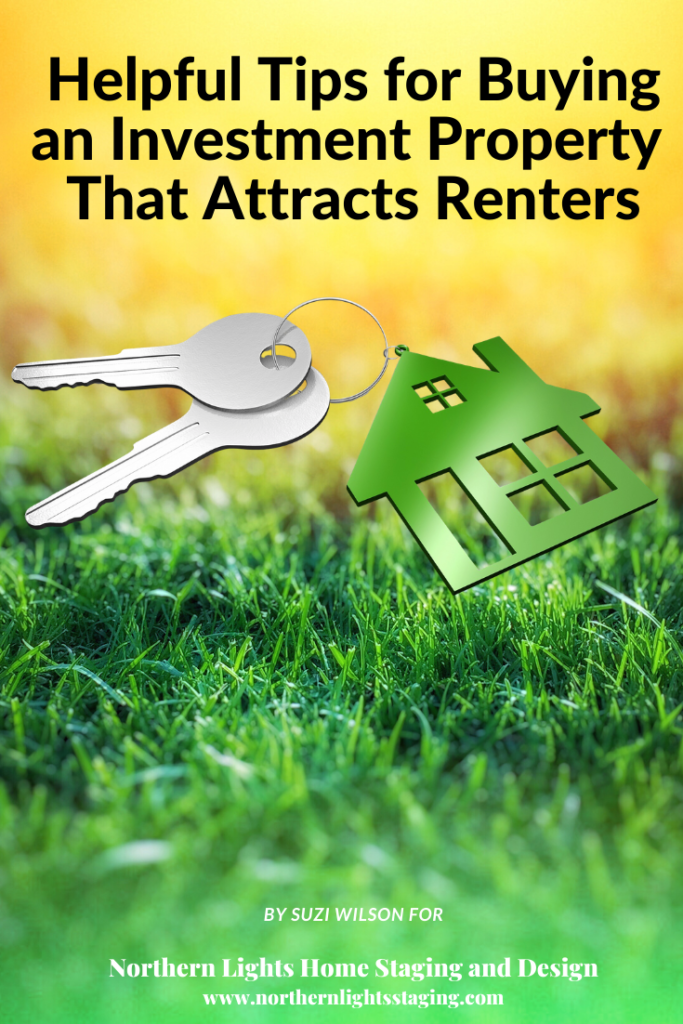 Spruce, Stage, and Secure
It is important to get your property in great shape by painting, sprucing up curb appeal, and staging it for potential renters. Consider replacing carpet with laminate flooring for a more durable and stain-resistant floor. Replace faucets tarnished with mineral deposits with new, more modern looking ones. In the kitchen, upgrade cabinet knobs and toss any that show wear from years of use.
Once you've painted, planted new shrubbery, and staged the home with decorative items, take some photographs. High-quality photography of clean, clutter-free rooms can help you to market the property, while poor-quality photography may do just the opposite, and turn potential renters away.
It might also help to have a home security system installed to help tenants feel more at ease in a new neighborhood. This shows them that you care about your tenants' safety and that you've taken an extra step to ensure they feel safe at home. Some vacation rental management companies will even install digital locks if you partner with them. A property manager may also add an extra layer of security by screening your tenants to prevent fraud and damage to your property.
Investing in the Future
Purchasing a home to convert into a rental property can provide you with a financial nest egg for your future. At the same time, a renovated or upgraded home can do wonders for a neighborhood and create a safe place for a family to call home.
From a complete remodel to simply upgrading fixtures, turning a vacant home into a place for creating memories is a great way to attract renters. By showing the house some love, renters will take note that you value their needs and care about the property. Both are important factors that can result in you soaring above any competition.
Written by guest blogger Suzie Wilson from Happier Home. Suzie is an Interior Designer and author.
---
Attract renters to your Investment Property
Home staging is key to creating an investment property that attracts renters, whether is is a vacation rental or other rental property. Stage the property to get great photos or try virtual staging to show the possibilities for properties that will be rented without furniture. Learn more about how home staging works and what it costs in this video.
Planning to make your new property a vacation rental or Bed and Breakfast? Try a Vacation Rental Staging Consultation. As a successful Bed and Breakfast owner over the last 18 years, I doubled my income and bookings and attract my ideal customer with home staging, Interior Design and website branding. Learn More.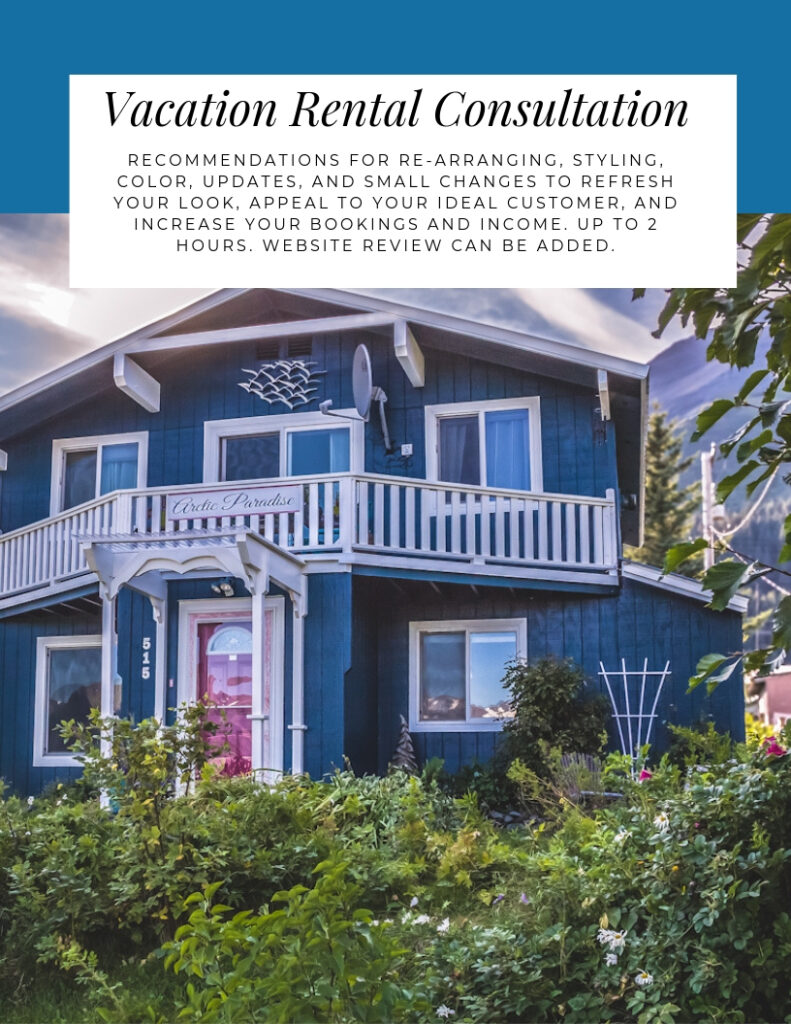 Did you know the right paint colors can help you sell your home for more? Or less if you pick the wrong colors?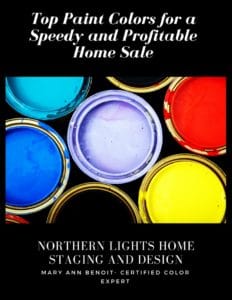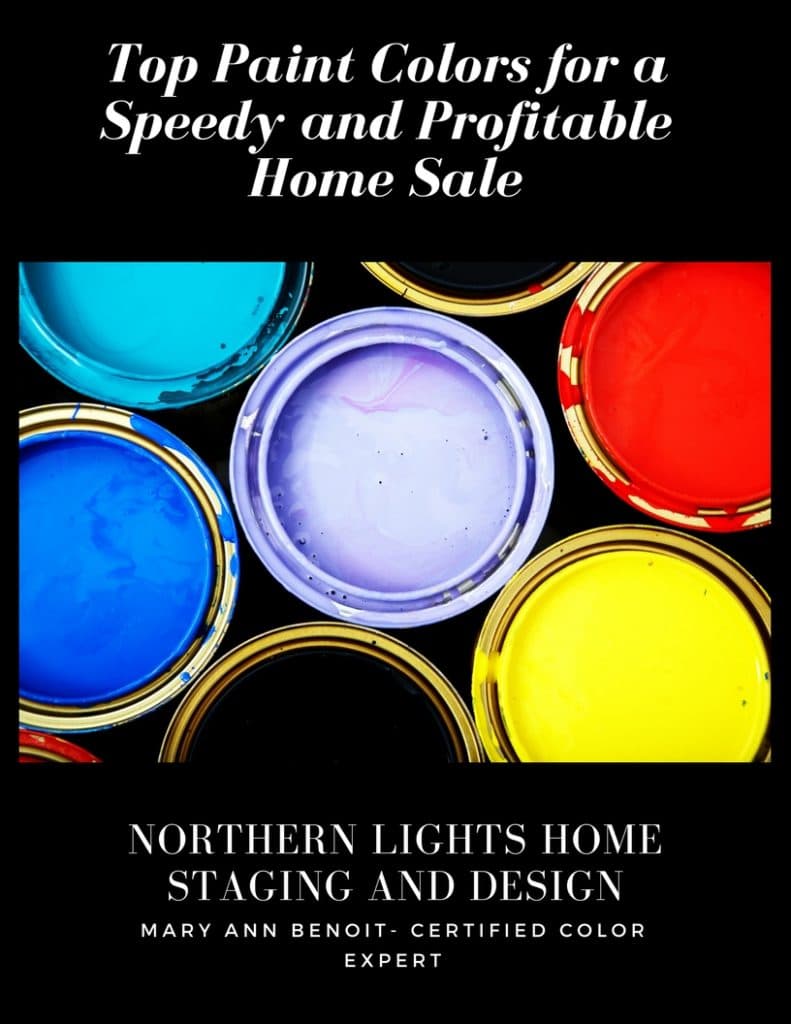 ---
Call 907-362-0065 today
 info@northernlightsstaging.com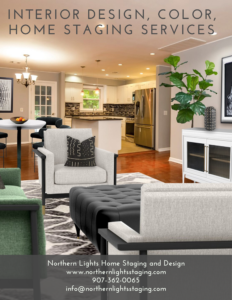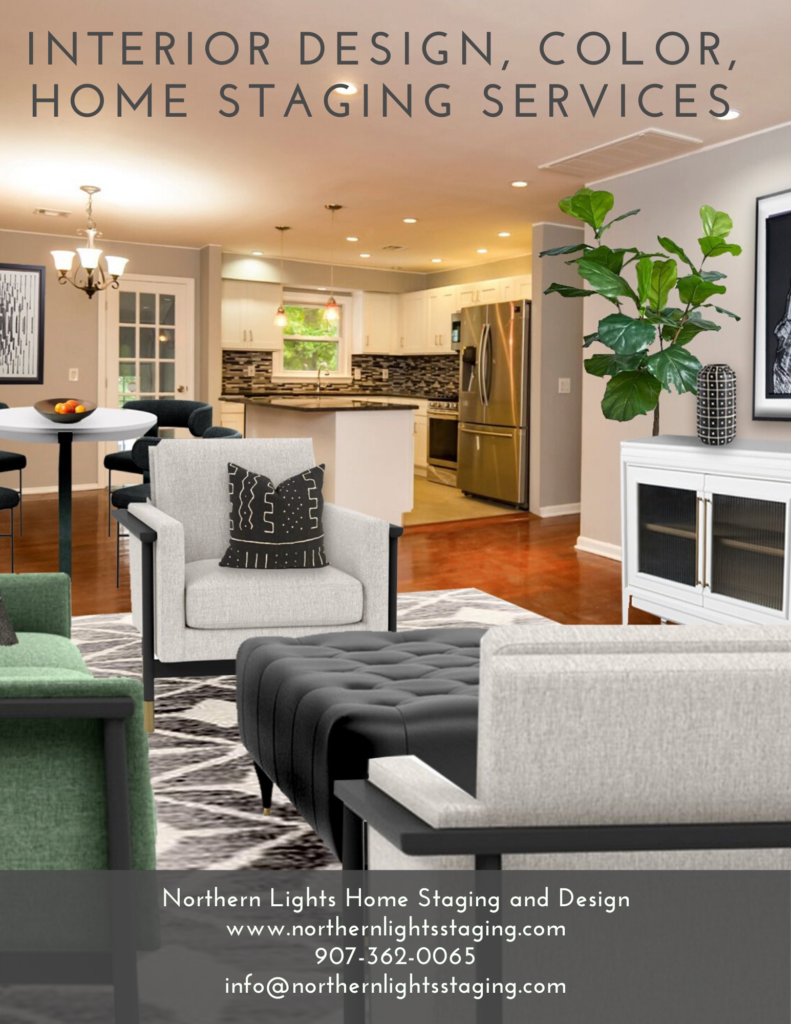 Terms of Service  |  Privacy Policy  |  Disclaimer
Prices subject to change without notice. This post may contain affiliate links.
---
Follow My Home Staging , Design and Color boards on Pinterest