Is everything you know about picking paint colors wrong?
The average person at some time is going to have to pick paint colors to redo a room, a house, an office or other space. Most people get stressed out about this, and for good reason!  Why? Picking harmonious paint colors is somewhat of a mystery, and the majority of what you have heard or read about it is wrong. Picking the wrong colors costs money to redo, or stares you in the face every day if you choose to live with it. Not good!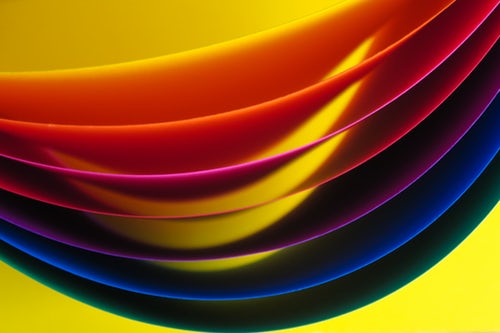 Looking For Answers in all the Wrong Places
Maybe you read blogs by color experts looking for answers or just rely on what the paint store says about what colors go together.  Maybe you post questions on Houzz or other forums to ask "What is the best color for my house or room" and get a list of different, but well meaning answers which are meaningless because your house, finishes and lighting are unique and what worked for others may not work for you.  Maybe you think you have a great color sense and don't need help. How has that been working for you?
I had a long journey learning about color, and I finally "get it".  I understand more than ever why people struggle with picking paint colors and why it is inevitable that most people will "mess up" and make expensive mistakes that will need to be re-painted. I've been there!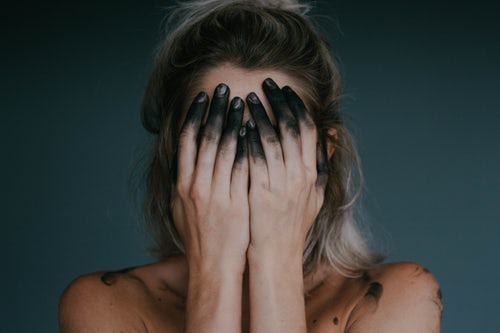 I have always loved color, and had good "color sense" of what went together well, as well as a great memory for color when I went shopping to find items to match the color I was looking for. I relied on that good "color sense" for many years.
When I started my home staging and design business, I learned about picking paint colors to help home owners sell their house. While I learned the value of neutral colors to help appeal to more buyers, picking the exact colors often came down to using guides others had developed on what colors they thought worked well together, based on their personal subjective opinion and  "color sense". The basis for how those colors were selected was never clearly explained.
Wanting to learn more and struggling with how to determine  "undertones",  I took a color training  to become a certified color expert. I received information on how to identify "warm and cool" color schemes, what paint colors had certain "undertones" , and generally went together and which paint colors to avoid.  It all was based on the trainer's "visual perception" of what the "undertones" were, and what worked together and what didn't. There was no clear direction on how to determine these "undertones" for yourself other than looking at colors against a "white" background and using your own visual perception of what you were seeing.
I continued to study color by reading blogs or listening to podcasts of many "color experts", all of whom had developed their own methods for describing how color worked and their perceptions of what went together and how to determine the elusive "undertones". I was feeling confused by the conflicting information.
I started to wonder if  the paint companies had the secret answers regarding undertones and would call them to ask whether certain colors would work together.  I poured over fan decks and thought there were secrets to unlocking the mystery of color in the way the colors were ordered on the sheets. Wrong!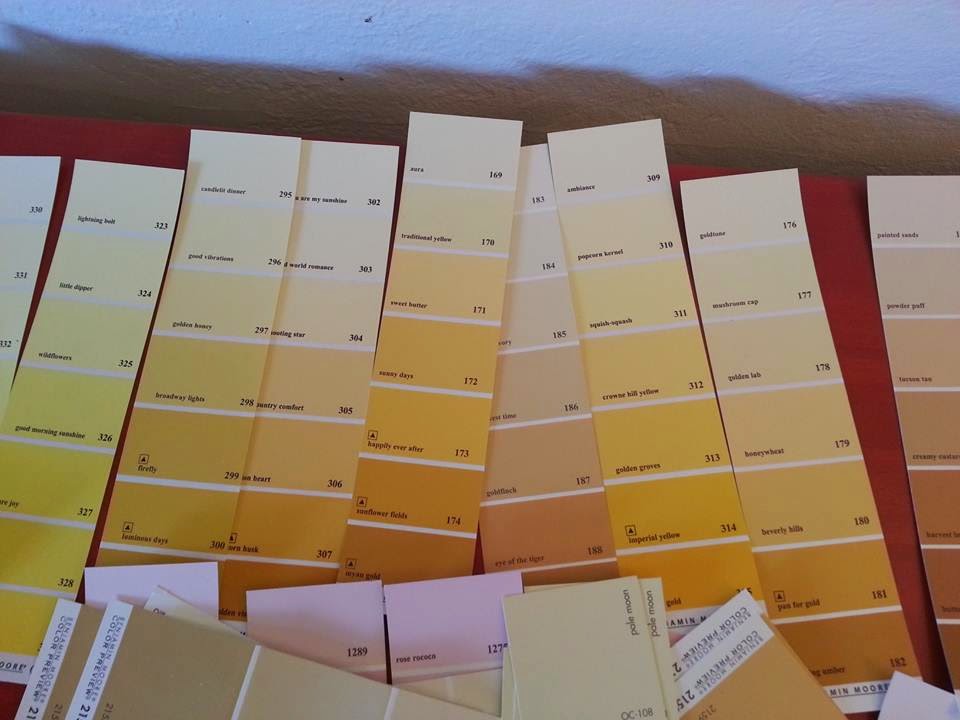 And while I felt like my understanding of how color worked was getting better and I had learned many good "rules of thumb",  and had lots of lists and advice on good combinations from various well meaning color experts, it still seemed that much of it was a mystery that I did not truly understand, especially since the experts all had different ways of doing things.
The Science of Color
Finally, I found the answers I had been looking for….the science of color.  I learned how color works, how color is ordered, what colors can work together and how to solve those tricky color problems. I learned that the elusive "undertone" is an incorrect term that those that do not understand color science use to describe their well meaning but subjective opinion of color by what they see. But guess what, we all physically see color differently.
I took a course, The Four Pillars of Color, with Lori Sawaya through Camp Chroma, and learned the Munsell Color System which has been around for over 100 years.  It is the basis for how color is ordered, how paint colors are determined, how color looks and is made consistent in our products. Every color has a "DNA" so to speak with 4 distinct aspects that makes each color unique. Yes, it is a little complex but at the same time orderly and makes perfect sense.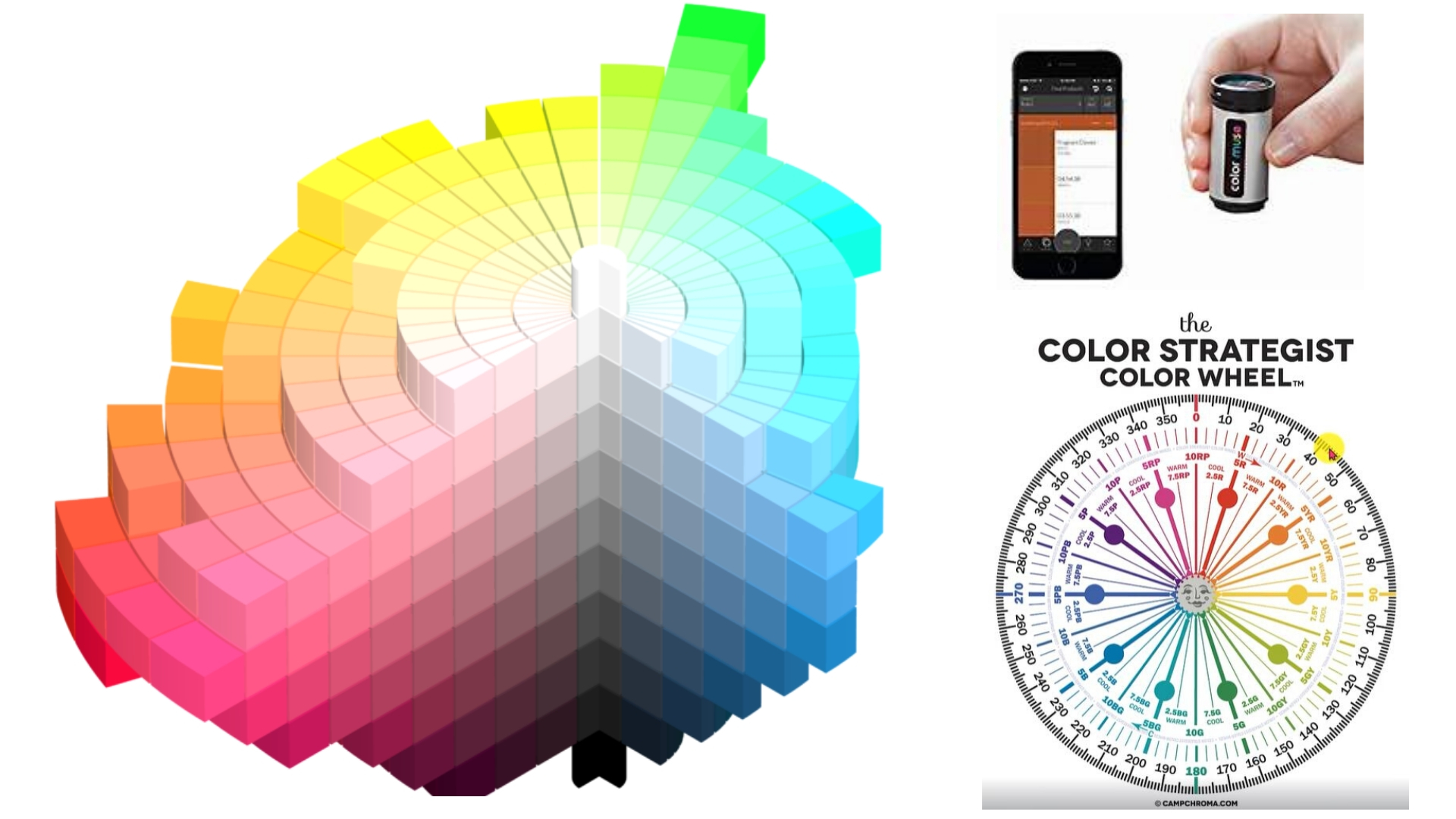 And, all physical objects can be measured for color data, taking all the "personal opinion" out of it (you can't measure from a computer screen or a photo). There are many tools out there such as the Color Muse colorimeter above that can measure color and send the data to an app on your phone.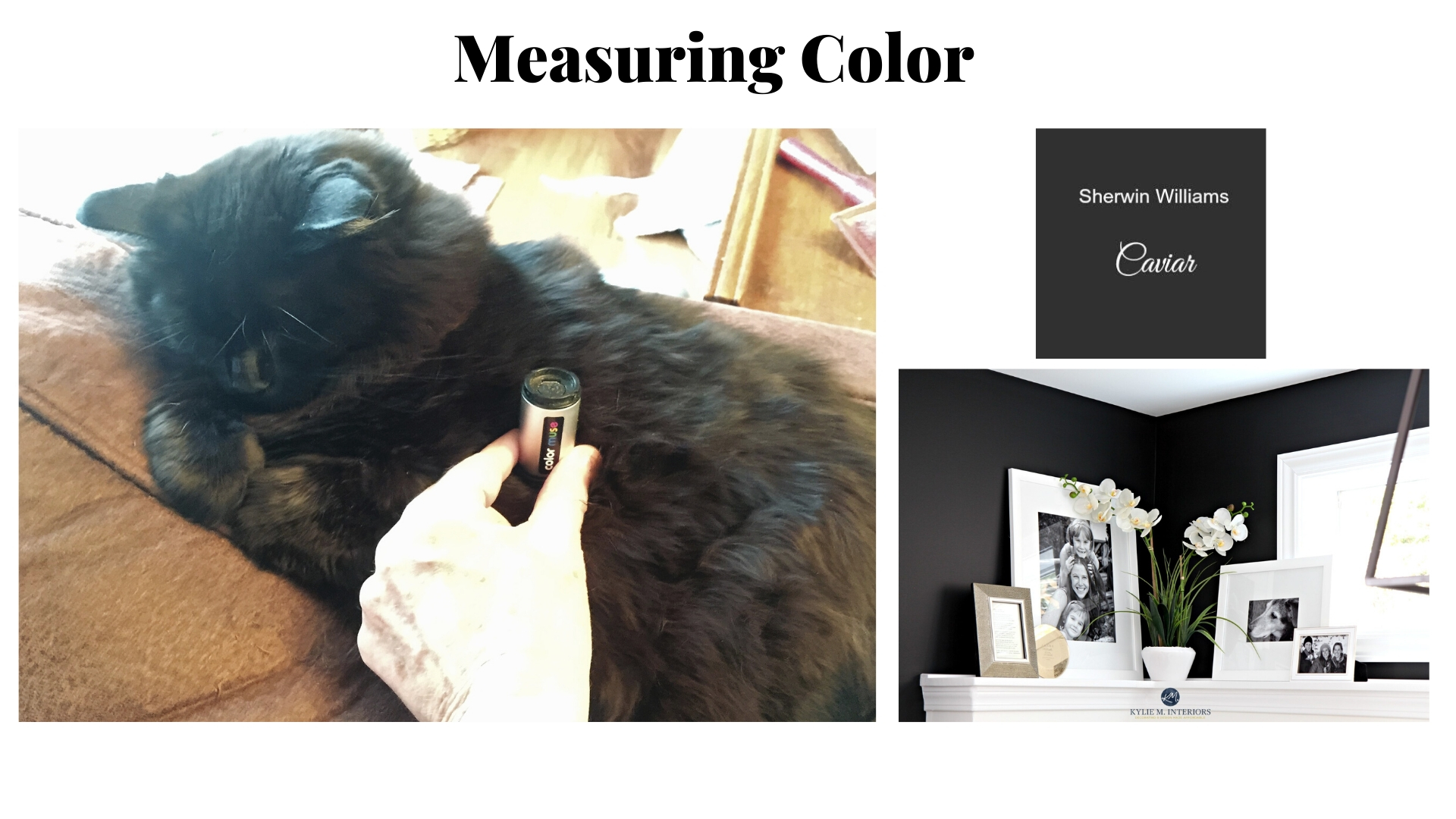 I learned that those fan decks from the paint companies are not in a logical order, there is no such thing as "undertones" in the way the vast majority of color experts use the term, and the vast majority of color information out there is  incorrect. While many artists and designers will scoff at this and say using science takes all the fun out of it and they can figure it out using their own eyes, I bet they make color mistakes and wish they knew why. And do they realize that we all see color a little differently? How do they know that the way they see it is the same as how their client sees it? Using great "color sense" is a very subjective way to go about it. And while some may think they have found the magic formula by purchasing a color measuring tool and using the app to find a paint color that may match, the real magic comes from understanding what the data really means and how you can use it.
The Magic Comes from the Art and Science of Color Together
Regardless of color science, color combinations still have to look good to you and your client! There is both an art and science to selecting great colors. A good color strategist can help you bridge the gap to finding the perfect colors for you and have all the tools in their toolbox to help you, both their great color sense and the science to fine tune the selections to really work.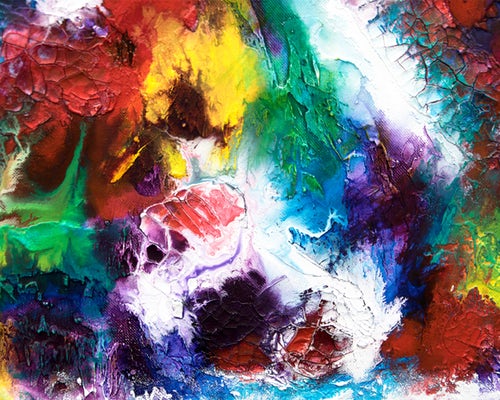 Get your colors right the first time! It will save you money and stress!
Are you ready to try something new and use the art and science of color to get your colors right? Whether you need to pick exterior or interior paint colors, flooring, fabrics, countertops or more and make sure all your colors go together, I can help. Try one of my color consultations. Click on the pictures to learn more.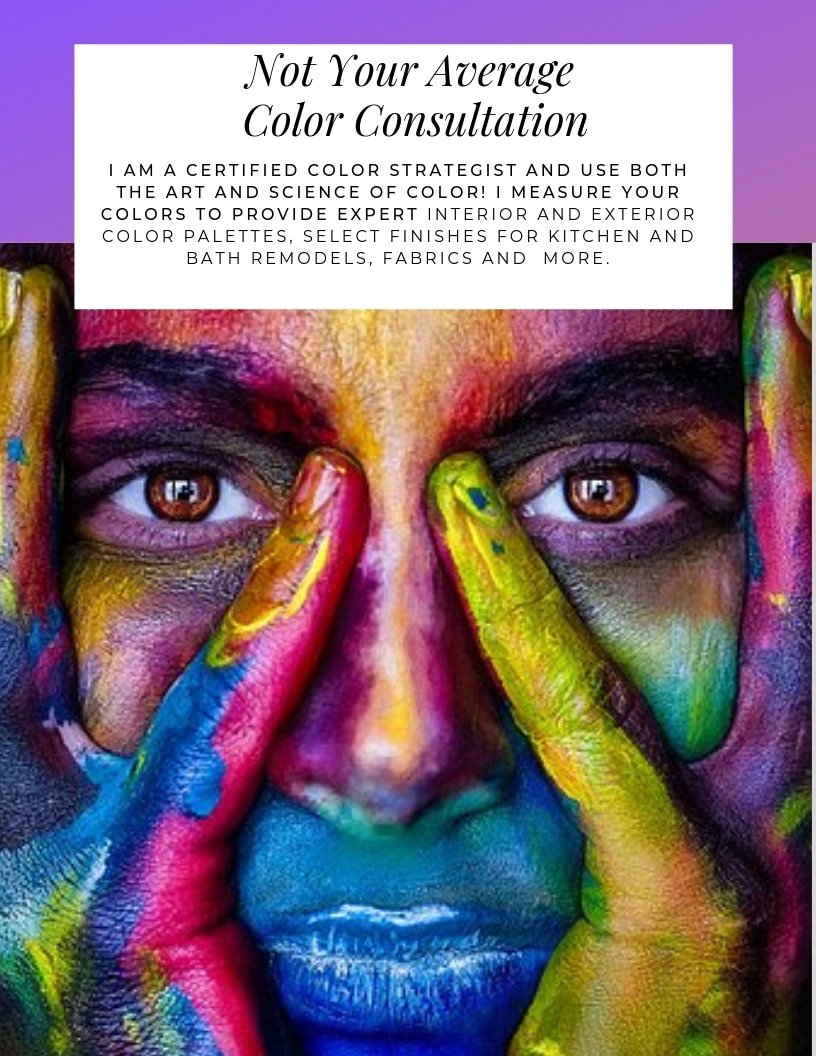 Click on the picture to find out more about the best training class on color available, the Four Pillars of Color!.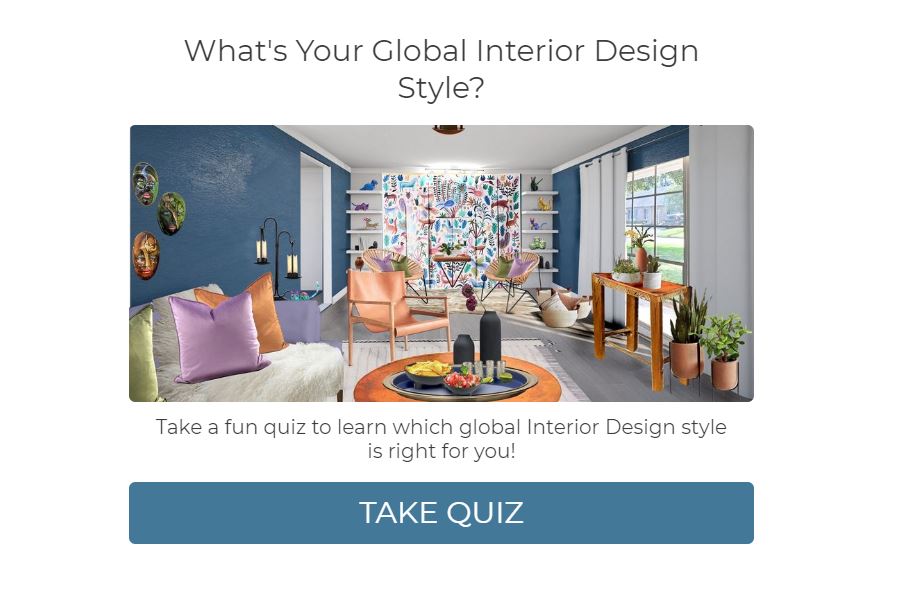 Call 907-362-0065 today
 info@northernlightsstaging.com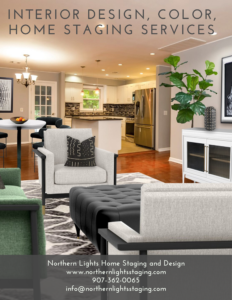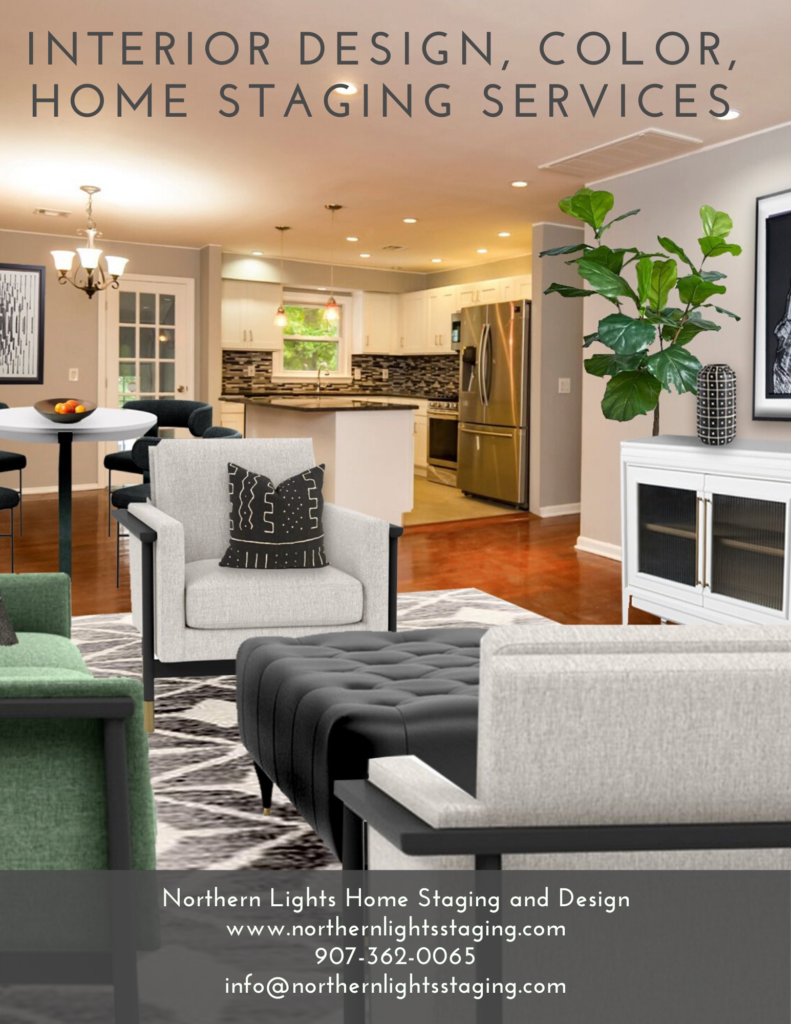 Terms of Service  |  Privacy Policy  |  Disclaimer
Prices subject to change without notice.
Check out my various boards on color.