As  a certified color strategist, I get  excited when the leading paint brands announce their color of the year,  so I can  dream about exciting ways to use it in a new design.
When I first saw Sherwin William's color of the year for 2021, "Urbane Bronze", I was unsure how I felt about it. Browns are nice to work with, rather serene and a color of nature so nice to "bring the outside in".
According to the color data Urbane Bronze is actually a yellow hue (really, it's true) that looks brown because of it's low chroma and lightness. 
 Sherwin Williams describes Urbane Bronze as as a color to 
"Tap into nature with a hue whose warmth and comfort breathe down-to-earth tranquility".  
"As we're looking to create the ultimate retreat for reflection and renewal, we're turning to a hue whose natural simplicity and nature-inspired energy cultivate a sense of calm from the ground up."
"The trend for biophilia continues to shape our spaces, proving that nature is never far away. Urbane Bronze might be a color rooted in nature, but it also has a unique ability to ground a room through organic appeal."  
OK, so it is supposed to help us feel rooted to nature. I thought about where I may have seen this color in nature. Maybe along mudflats at the beach, possibly in rocks and some types of earth. It does remind me a bit of the color of sea otter fur.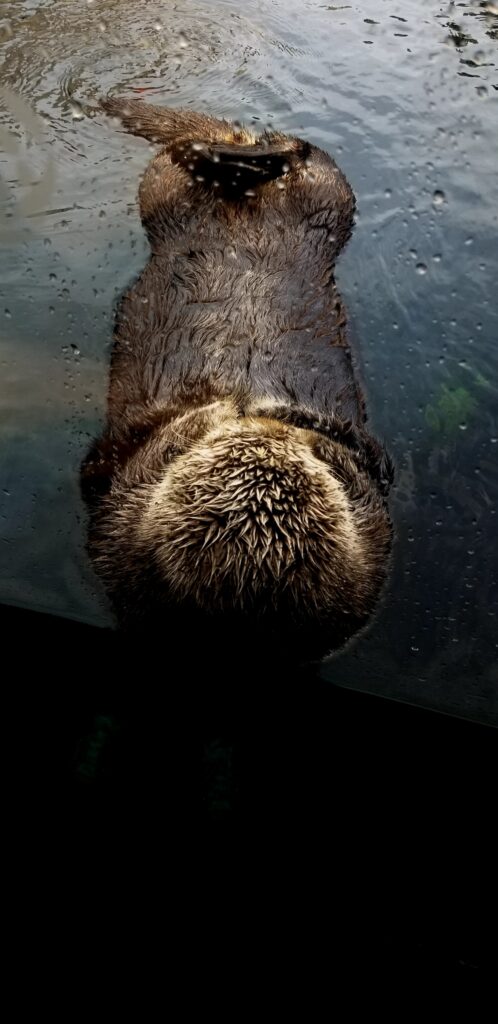 Last week I created an Edesign for a master bedroom using Benjamin Moore's 2021 color of the year, Aegean Teal for an Edesign Tribe contest. See my article Ways to use Benjamin Moore's 2021 Color of the Year, Aegean Teal.  I thought it would be fun to use this same room and change the color scheme to highlight Urbane Bronze to see which you like better and how the 2 colors make you feel.  Aegean Teal is also a color from nature.
In my new design, I used Urbane Bronze as the wall color with primarily dark and light greens,  browns and white to create a color palette from nature. 
Urbane Bronze is actually a Yellow hue, so this works because it is creating an analogous color scheme with yellow, yellow-green and green that are next to each other on the color wheel. See my blog article on how to use analogous color schemes,  Create a Harmonious Color Scheme- Go Analogous. 
The mixture of soft fabrics with different metals, wood and pottery add natural elements and a variety of textures.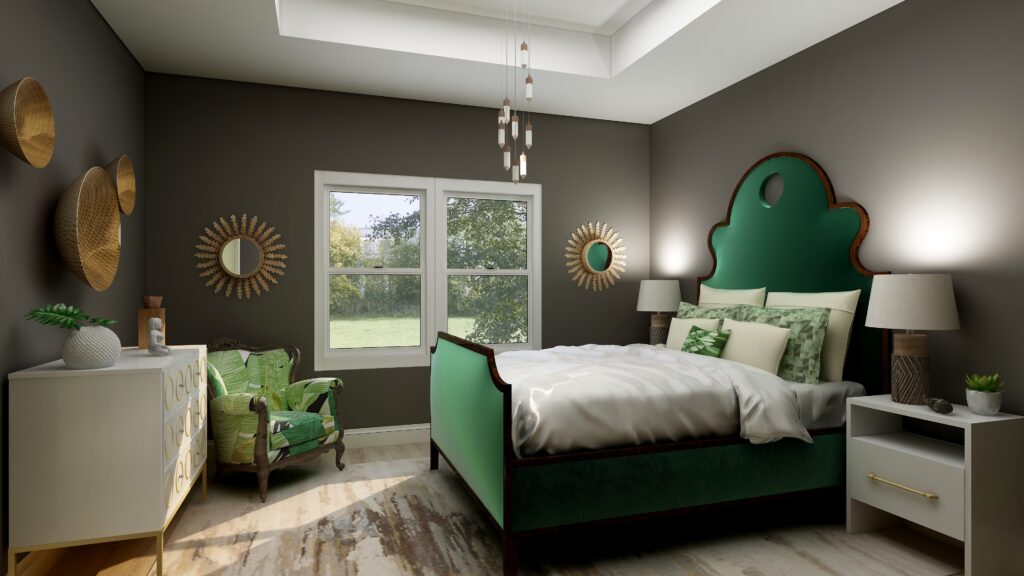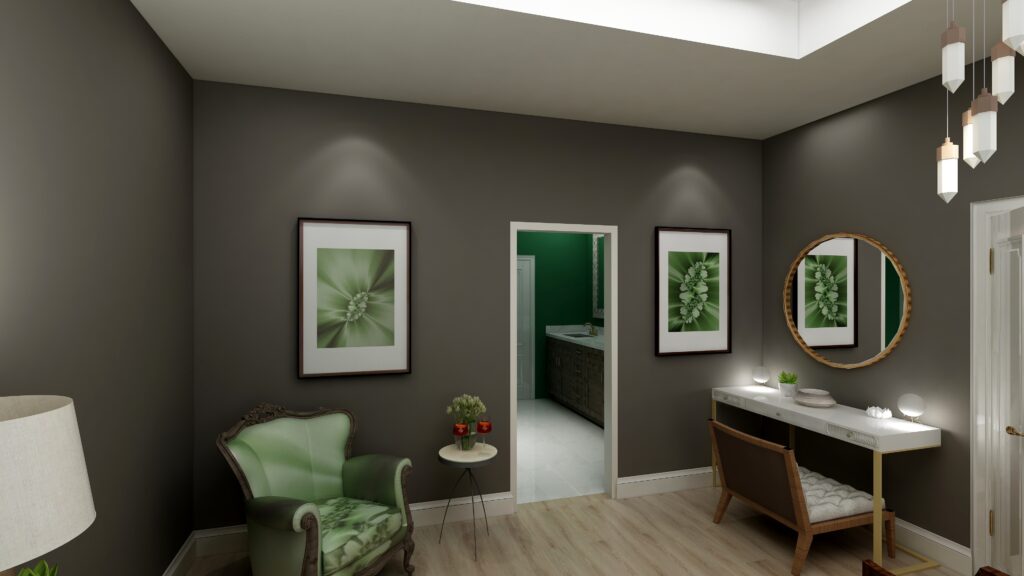 Here are some of the pieces I used or alternative ideas for my design. Some contain affiliate links, meaning I may receive a small commission for sharing this with you at no additional cost to you if you purchase anything.
Which Color of the Year is Your Favorite?
I enjoyed working with both colors and think they both work very nicely to create a relaxing and serene master bedroom. I think Aegean Teal is my favorite, how about you?  
The designs above are examples of full service Edesign, where you get a floor plan, a concept board, a 3D render and a complete shopping list with set up instructions. Or, be brave and try some new color with an expert color consultation.
What's Your Global Design Style?
The project above is an example of global style design. Are you curious what your global style is? Take the quiz and find out.


Call 907-362-0065 today
 info@northernlightsstaging.com
Prices subject to change without notice.
Click on the picture to find out more about the best training class on color available, the Four Pillars of Color!.