When you decide to sell your house, of course, you want to make the most money on the sale and sell fast.  My house is my biggest asset. I bet it is for you too. It is important to hire the best person for the job to get the best results.
After all, if you had a brain tumor, would you go to someone who does cosmetic surgery and expect them to get the job done?
If you needed a tooth pulled, would you ask your neighbor? Maybe if they were a dentist.
Invest in the right person. Make sure they are experienced professionals.
Here are some of the common mistakes I see people make when they call about hiring me to stage their home.
1. Look for the Cheapest Price?
Think all stagers are created equally? It's just decorating, how hard can it be? You can probably do it yourself.  Those beliefs are going to cost you.  Thousands. Maybe tens of thousands.
How much it costs you now is the last thing you should be thinking of. More important is how much your investment will make you when it sells.
Most home stagers will charge $350-$700 for an initial consultation which is usually about 2 hours. They will tell you everything you can do to prepare your house for the market and stage it yourself if that is what you choose to do. If you want them to stage it for you, which I highly recommend, they charge by the hour or a flat rate. Do it. They are trained to know what will get you the fast sale.
When you are looking for a stager, do not just pick the person with the lowest price. Look for someone experienced, with training that has a professional website that shows a great portfolio and testimonials.
After all, if you find a stager who charges half the price of another, but their work does not sell your house fast and for more, you just wasted a lot of money.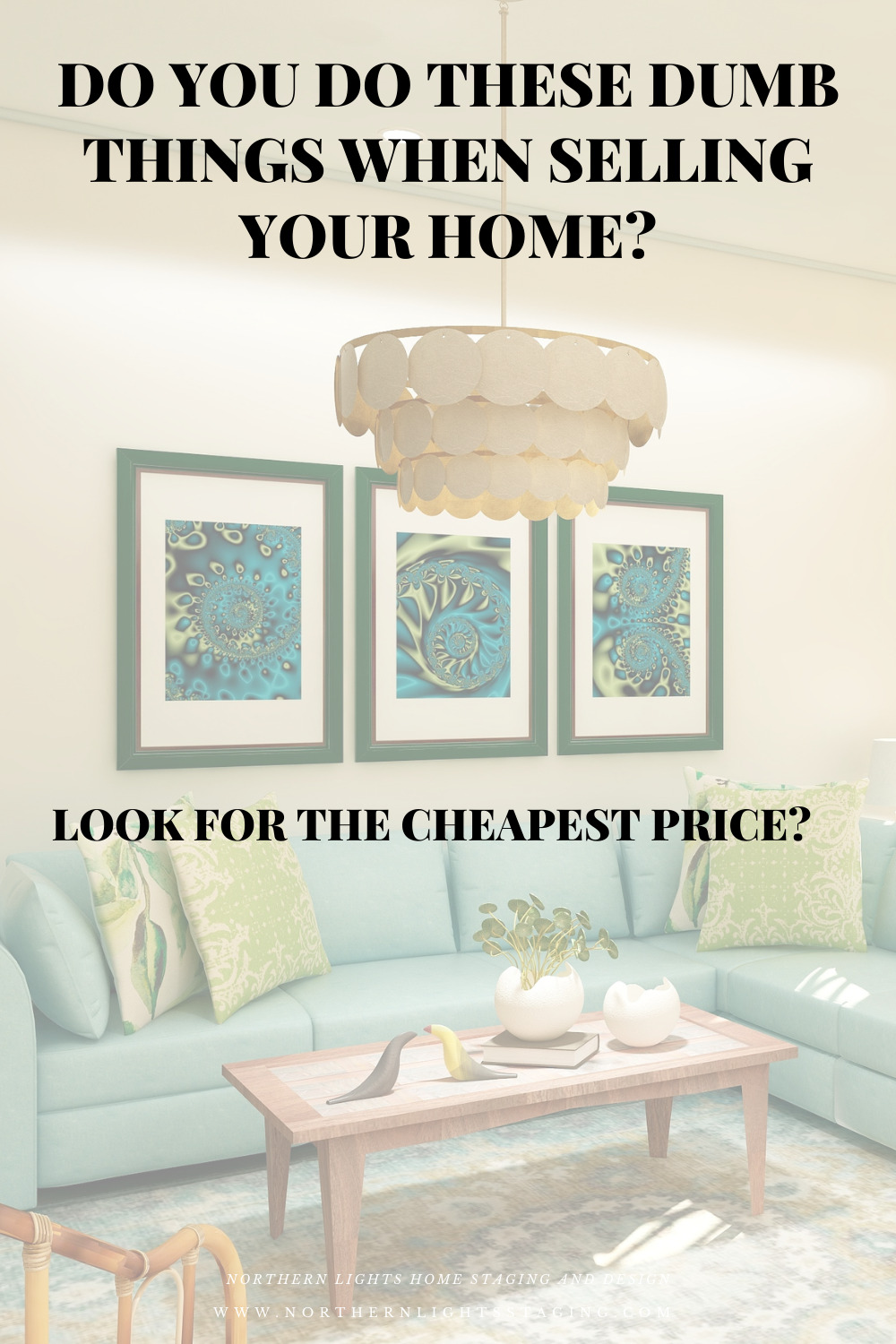 2. Allow Yourself to be Fooled by Meaningless Credentials?
Don't be fooled by titles and credentials. The home staging industry is not regulated. There are no certifications out there that are regulated by the states or federal government. There are some companies that will say you are certified if you pay them money to take their unregulated classes and will give you a certificate. I am not saying they are not good classes, only that the certification really does not mean anything. After all, your neighbor can decide to call themselves a home stager tomorrow, make some business cards, and go into business. But will they get you a fast sale and a great price?
A professional stager should have some training from a reputable school or trainer. They should have experience. Maybe they are someone with a degree in design (although that knowledge is different than what is needed for home staging).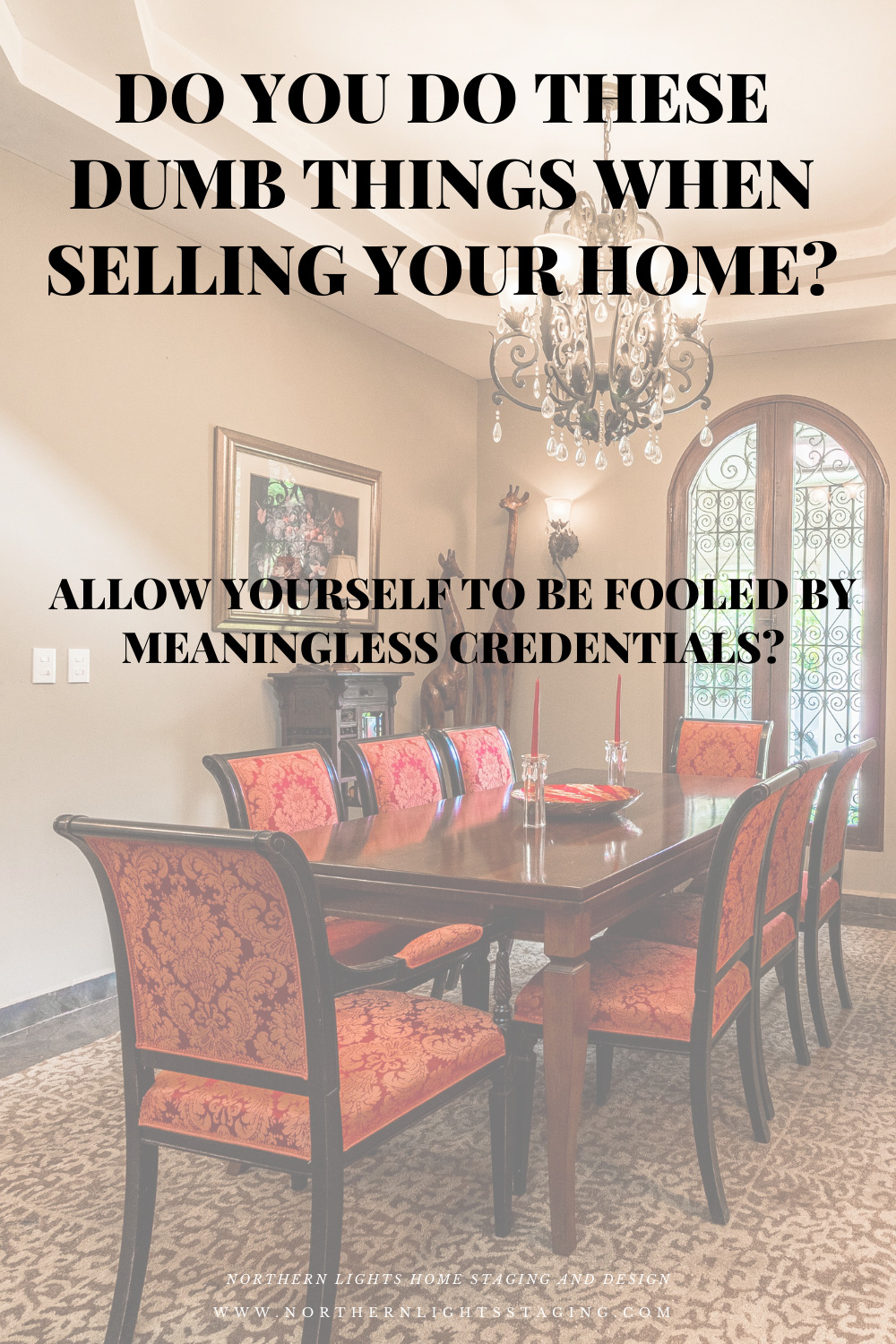 3. Allow Someone Else to Pick Your Home Stager for You?
Has your realtor said they will find a home stager for you? How much do they know about staging? Maybe they can recommend a good stager for you but I would do your own research and make phone calls. I say this because I get calls all the time from realtors for their clients and all they seem to care about is price. That is mistake number one and not helping you.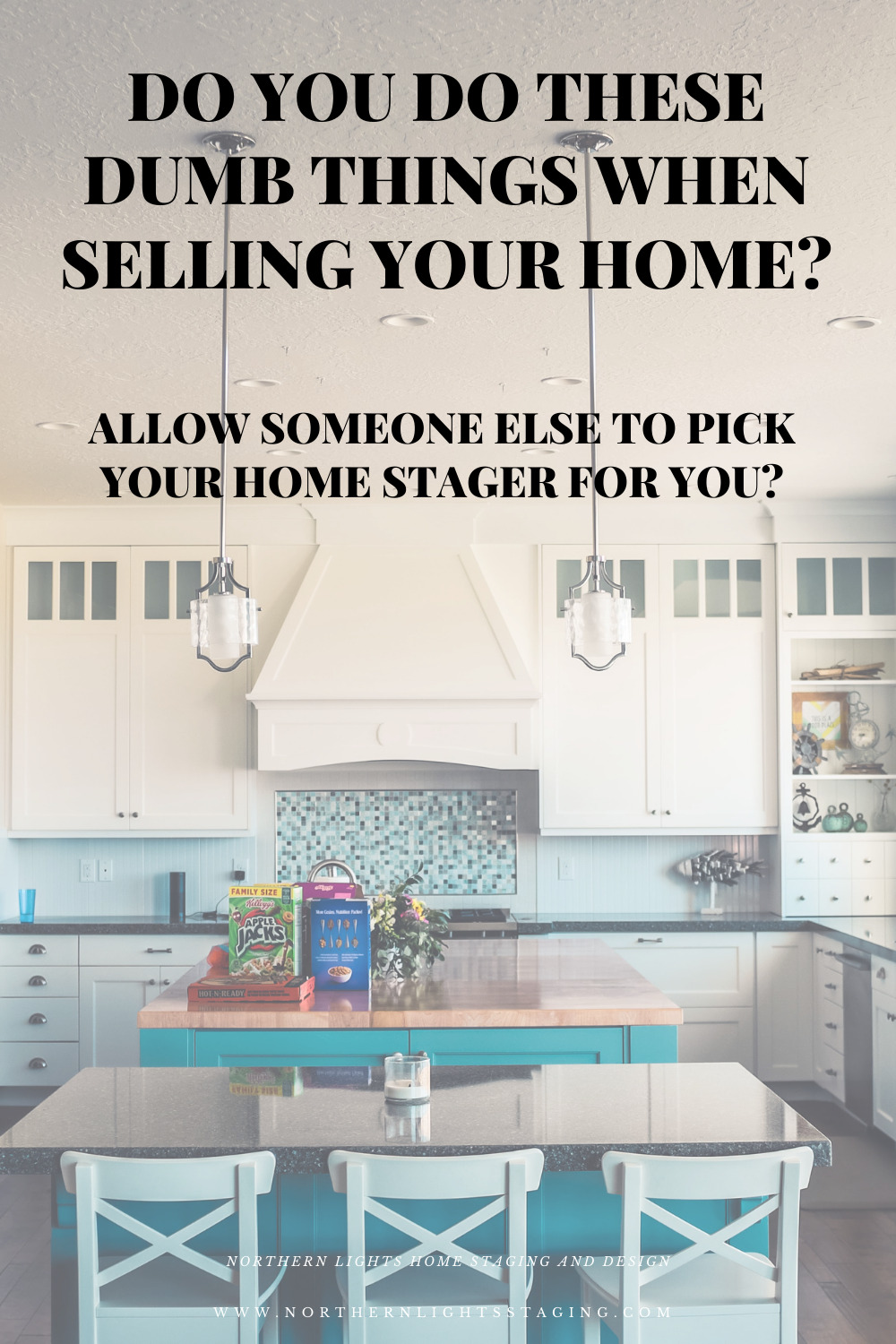 4. Not Reviewing the Stagers Website, Portfolio and References?
A professional always has a website. And it should look good and highlight their work in a beautiful portfolio. If it doesn't, how will your house look when it is done? If they don't have a website, I would not even consider them. No, A Facebook page does not count:)
They should have great testimonials. Many of them.
They should have an online portfolio. When you look at the after pictures, you should think,  "I want to buy that house"!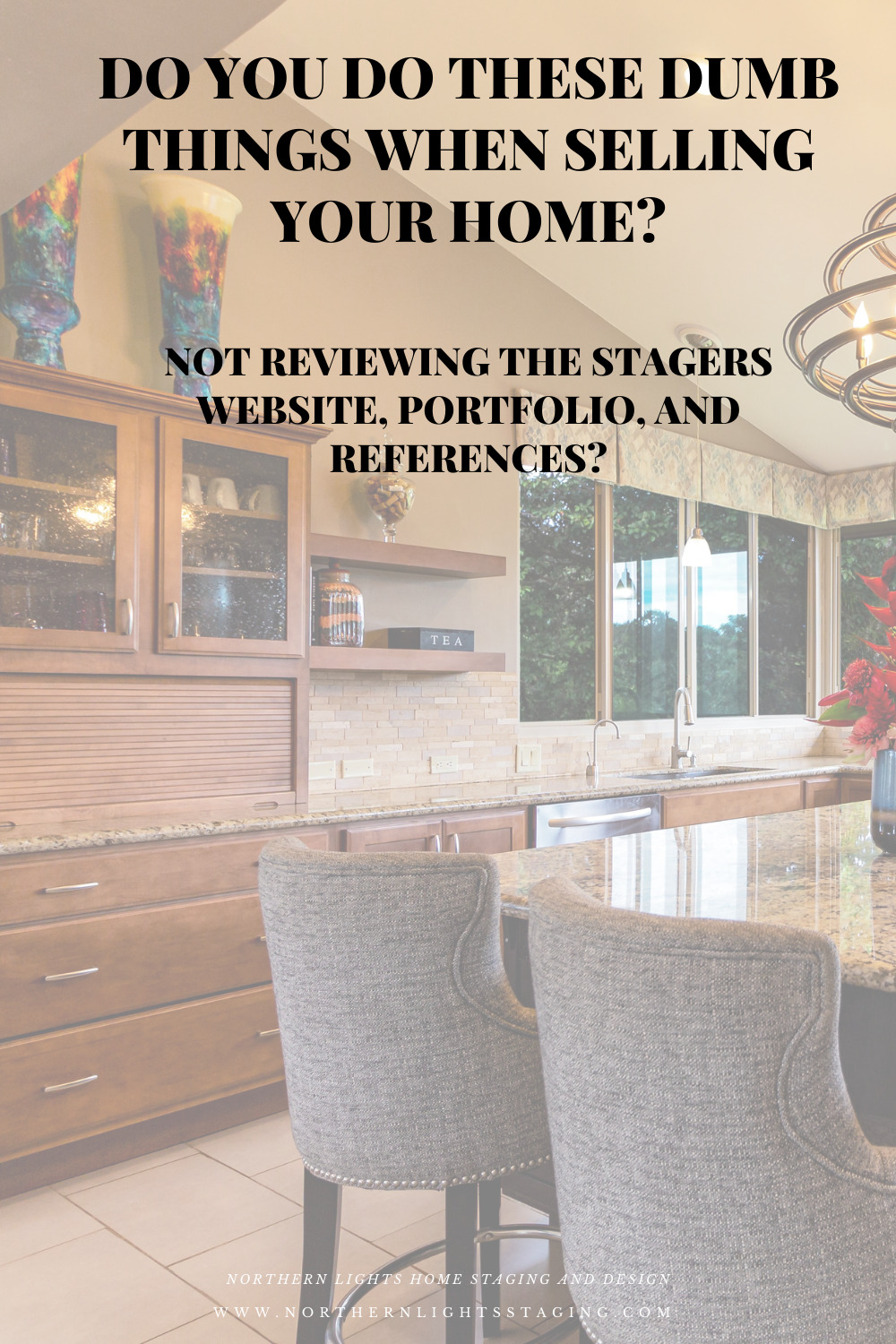 5. Let Your Friend with "Good Taste" stage it for you?
No, no, no, no. Just say no.
Decorating is not staging. Stagers use decorating as a tool to take what they know about market conditions, your target market, worthwhile changes that will give you a great return on your investment, and more to emotionally connect to buyers.
I am a professional Interior Designer and know that knowledge tells me little about home staging. Luckily, I am also trained as a home stager. That is why I know what a difference there is between them.  It is not about your decorating style or taste, or that of your friends, It is about the buyer. That is a whole different thing.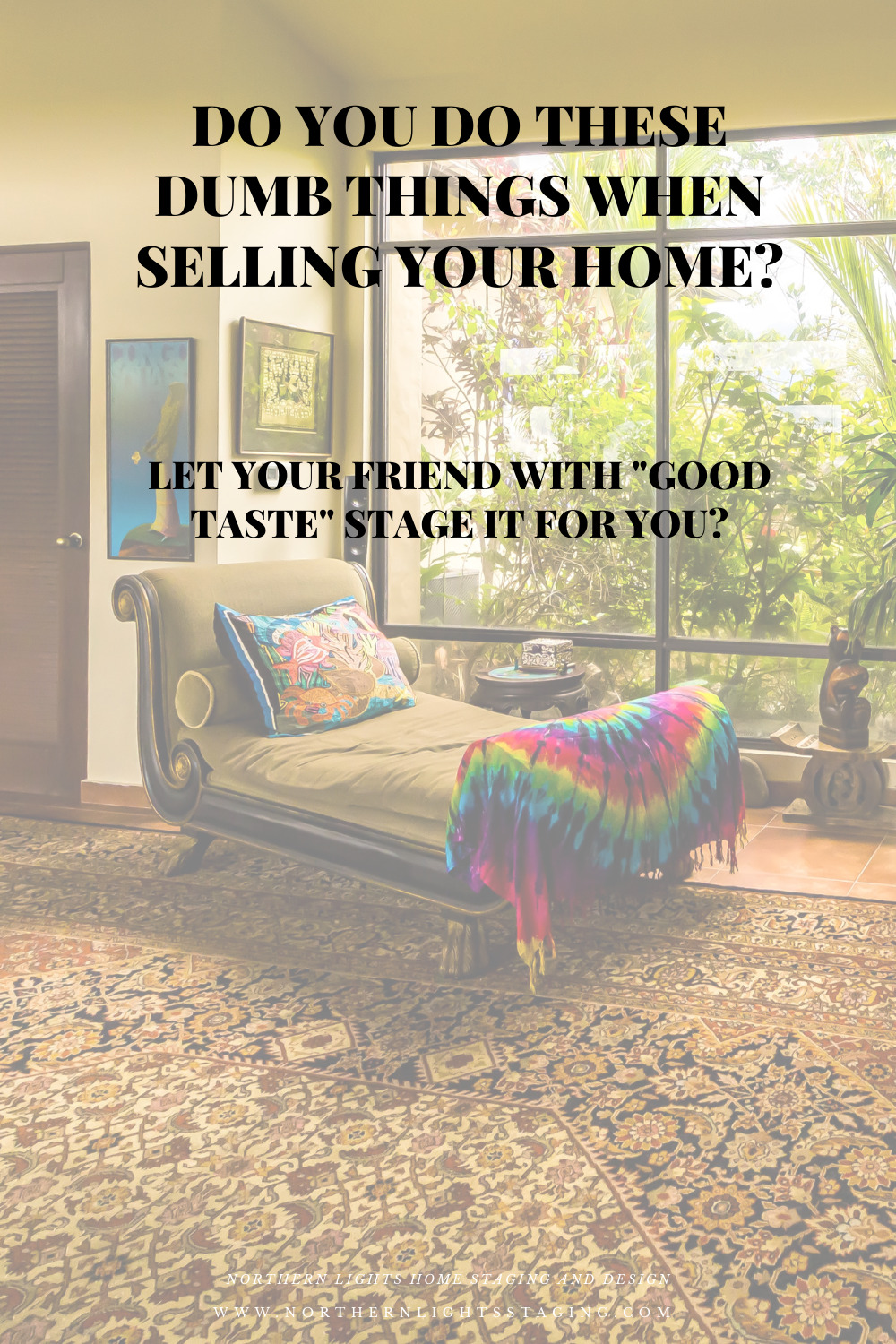 Get a Professional Home Staging Consultation
Get a professional home staging consultation today and find out the key things you need to know to sell fast and for the very best price!
But first, check out my training, portfolio, testimonials and pick up the phone and call so you know the value you will get for your money.
Color can help you sell for More- Or Less
Get a Professional Color Consultation Today.
Terms of Service  |  Privacy Policy  |  Disclaimer
Prices subject to change without notice.
Call 907-362-0065 today
 info@northernlightsstaging.com