Of course, you wouldn't. At least I hope not! When you are selling your home, just like going to an important job interview or getting ready for a first date, you need to make a great first impression. And you don't have much time to do it. People have a short attention span. It is what it is.
Get ready for the market with these tips to help make a great impression fast.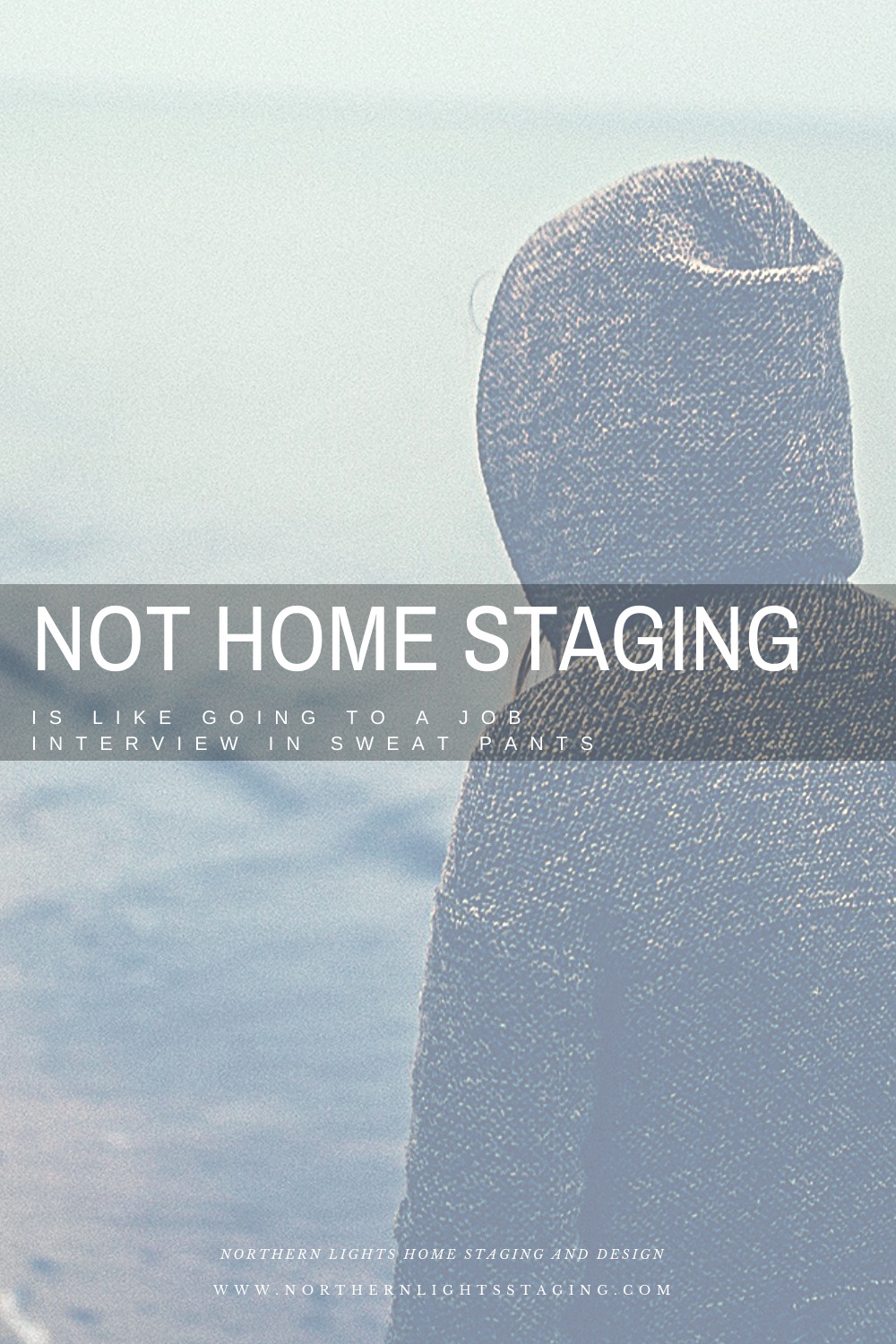 1. Make the outside look just as inviting as the inside
When you drive up, if things are not neat, clean, and do not look well-cared for then the buyer will imagine the house has not well cared for either.
Imagine you drive up and see children's toys,  an un-mowed lawn, wild shrubs that have not been trimmed, broken fence posts. Do you want to see the inside?  The thought probably scares you.
Make sure you have great curb appeal.
Mow the lawn, trim the shrubs, rake the leaves, shovel the snow.
Put away all children's toys, projects, and yard tools.
Make the entrance look great with an eye-catching color on the front door, a new welcome mat, and some flowers or art near the door.
Repair walkways, steps, and railings.
Make sure garbage cans are not visible.
Make sure everything is clean and swept. A good pressure washing can really help make things look new.
2. Create Space-Eliminate Excess Stuff
A key thing buyers want is space to put all their stuff.  They do not care to see your stuff. Only envision their stuff. Will their stuff fit, will it look good with the current paint job, and is there enough storage for their copious amounts of stuff.
Your stuff is a distraction. What you keep out for staging should be about highlighting the best features of the home, including the space, for buyers. It is no longer about your stuff. Time to break up with the house.
It is worth going through every closet and cabinet and taking out about 50% of your stuff.
And please, do not put boxes and boxes of your stuff in the garage. Buyers want to see the space you have to offer there as well.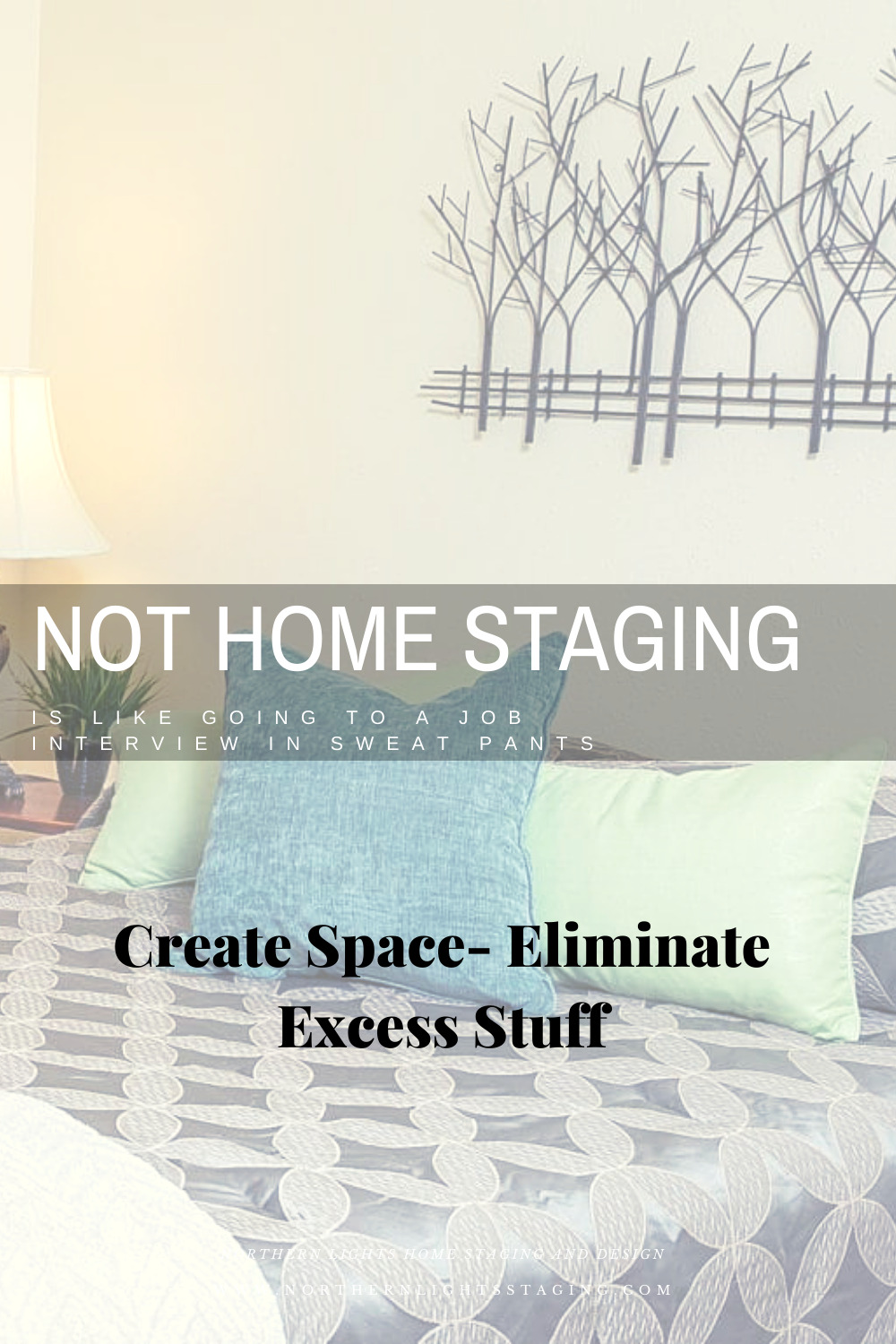 3. Reduce Worry
As soon as a buyer sees an issue….a broken handle, a cabinet door that does not work, a light that won't turn on, a water spot, a hole in the wall….they wonder what else is wrong with the house and start looking for problems.
The magic spell of emotional connection to their dream home is broken.
Then they start thinking of all the weekends they will spend working on the house instead of enjoying it and how much it will cost to fix, which you can be sure they will imagine being more than it will cost.
Take care of these problems before listing. Fix paint chips, small and large repair problems, peeling paint or wallpaper. Make sure all the electrical outlets have covers and matching ones at that. Take care of leaks, odors, and anything that needs repairing.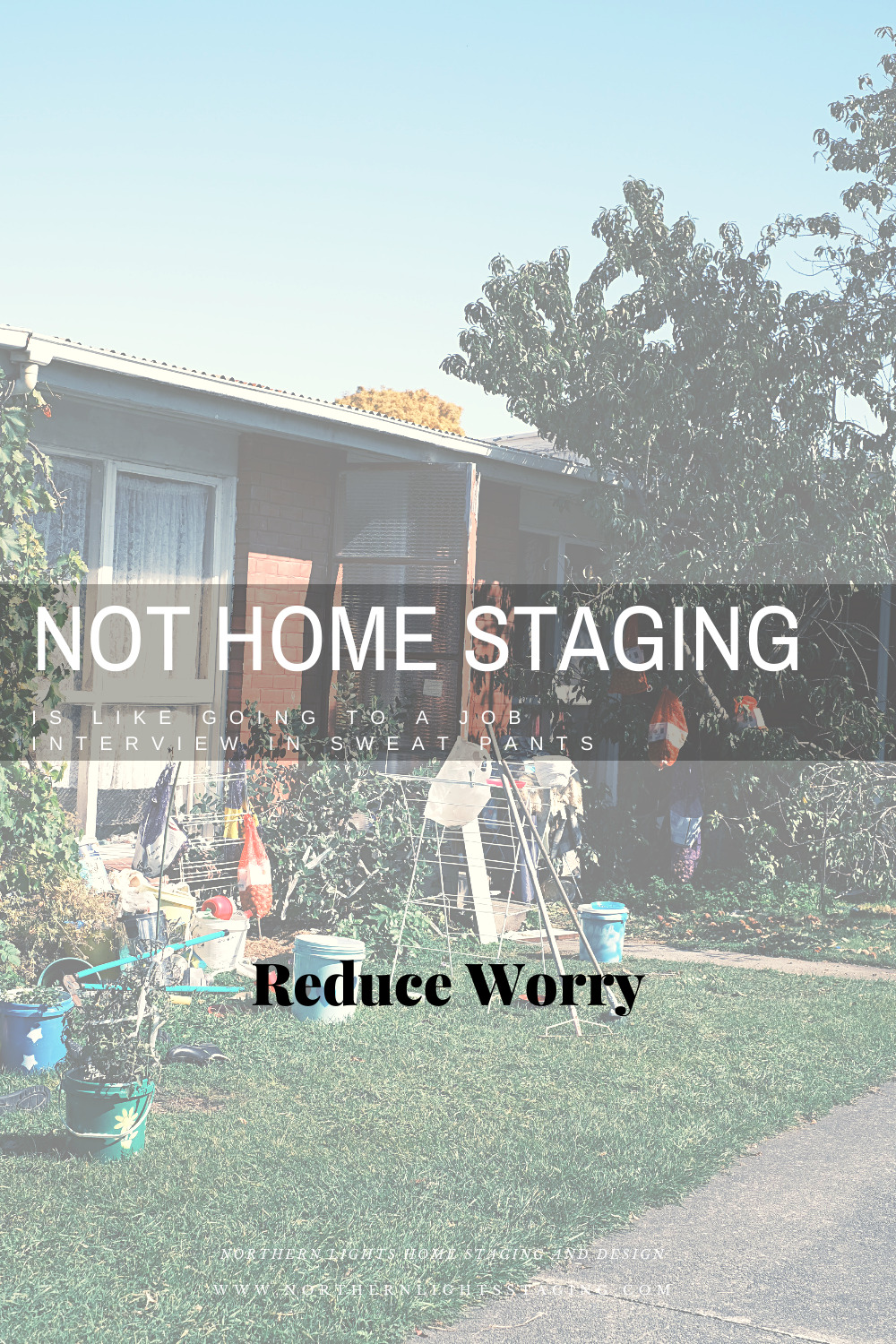 4. Let Color Make Money for You
A good coat of paint can go a long way in making things look fresh, new and making a connection with buyers.  There is a balancing act between appealing to the greatest number of buyers and not having the house appear cold or boring.
Color can help you sell for more or turn buyers off. A color expert can help you select colors that will increase your sales price. Don't just pick a beige or white and call it good. It will cost you.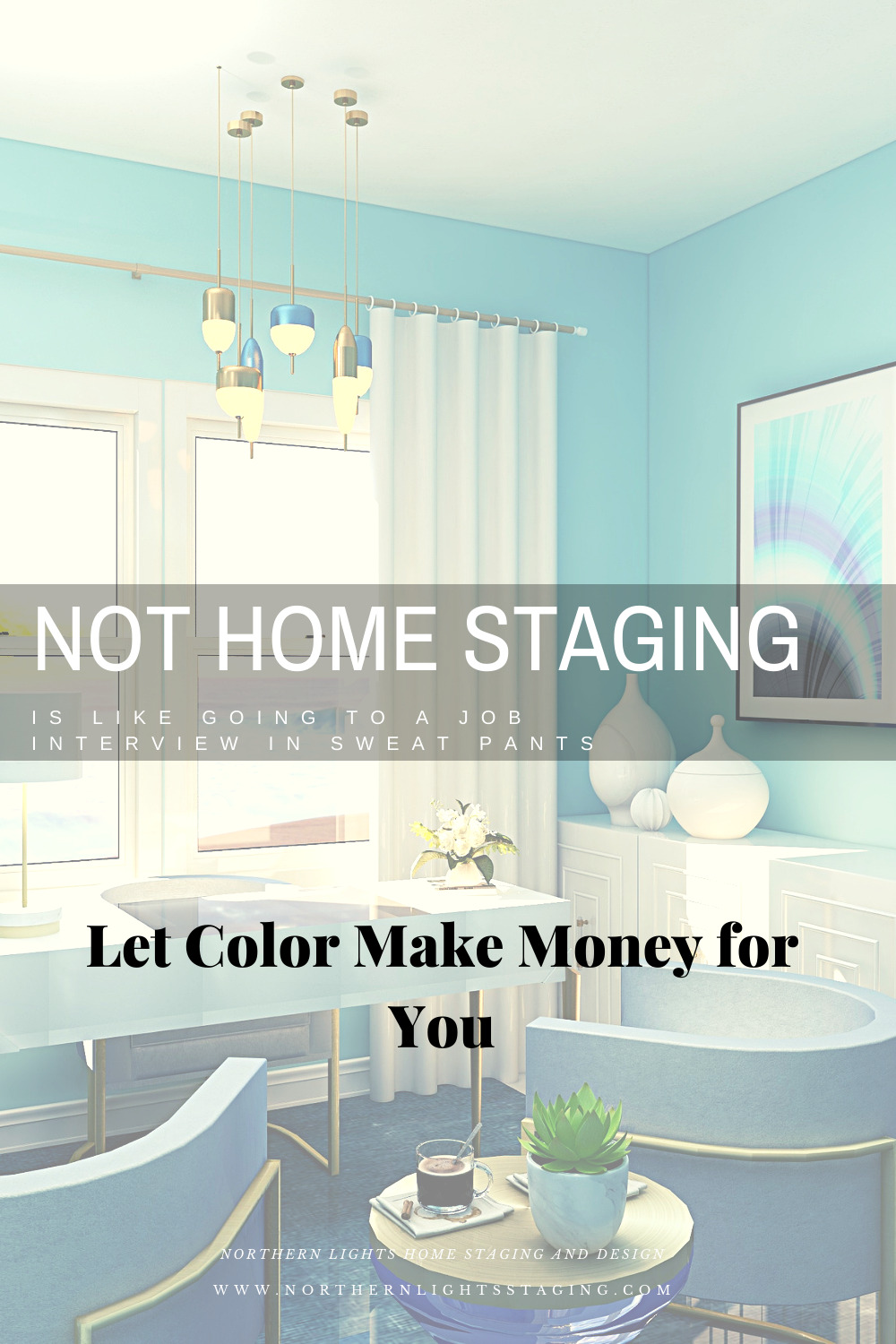 5. Make the house memorable with art and accessories
There is a fine balance between being neutral enough to highlight the home rather than the objects within it and creating a space that is memorable and interesting enough to make an emotional connection with buyers.
Home stagers are experts at creating this balance. It is very different than decorating or designing for a homeowner. It is all about the buyer.
Strategically placed and carefully selected art and colorful accessories can create focal points in areas you want to highlight and create the magic buyers remember.
Art should be colorful, to scale, and definitely not political, religious, or controversial in any way. So please, forget about the animal heads.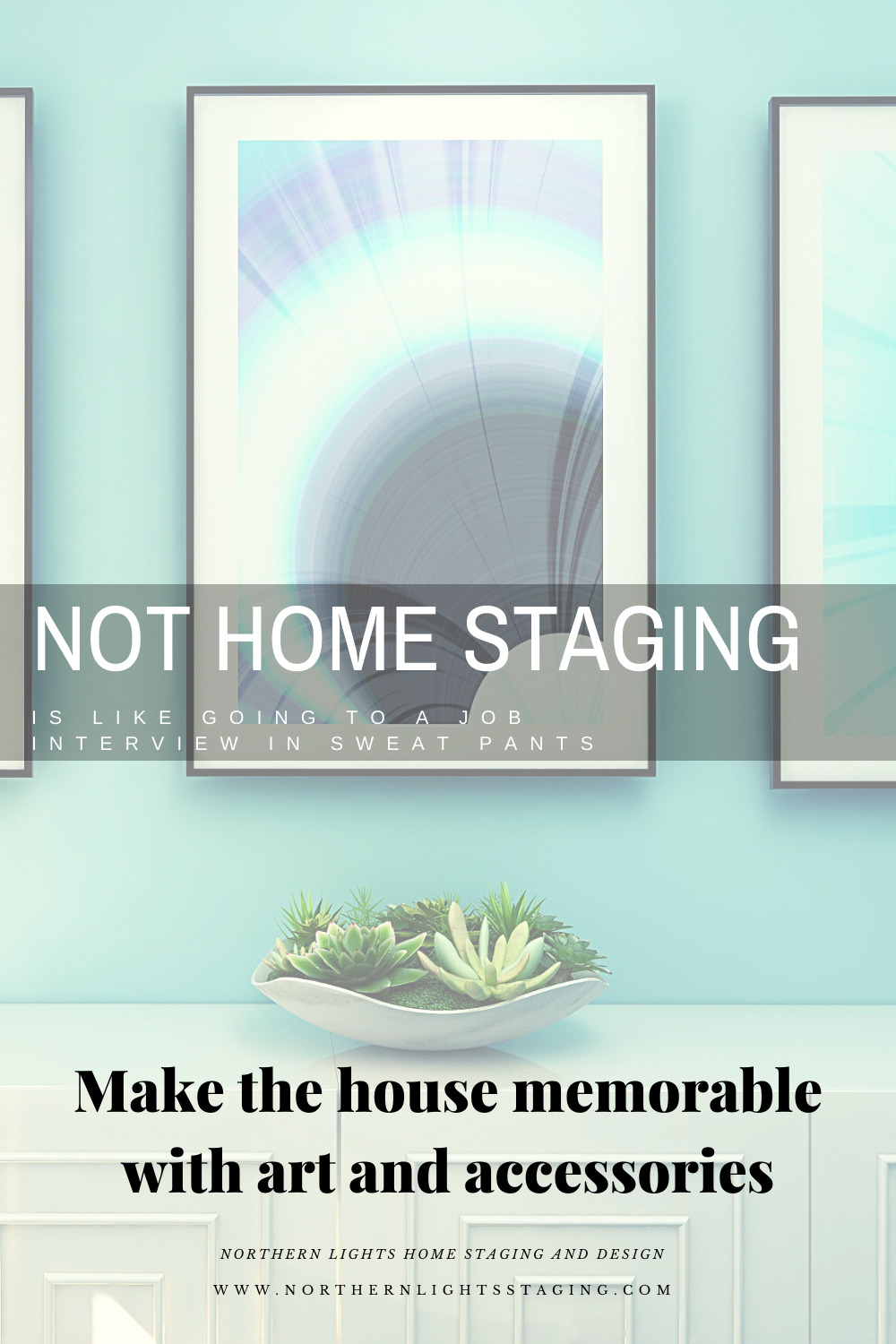 Get a Professional Home Staging Consultation
Get a professional home staging consultation today and find out the key things you need to know to sell fast and for the very best price!
Color can help you sell for More- Or Less
Get a Professional Color Consultation Today.
Terms of Service  |  Privacy Policy  |  Disclaimer
Prices subject to change without notice.
Call 907-362-0065 today
 info@northernlightsstaging.com
Pin These