Does your Vacation Rental Stand Out From the Crowd Online? My vacation rental, Arctic Paradise B&B,  is in Seward, Alaska, a place that is unbelievably beautiful and everyone wants to come on their once in a lifetime Alaska vacation.
And so, our market here is saturated with Bed and Breakfasts and other vacation rentals.  The season here is about 100 days, so if you have a rental, you want to make sure it is booked every one of those days!
"The market here has become so saturated" said Nicole Lawrence of Seward Properties on a recent interview I did with her on Seward Public Radio's Market Minute show. "There are so many people doing nightly rentals now. And especially the smaller places. At some point, when you are a customer traveling and checking vacation rental sites such as Airbnb or VRBO, all the vacation rentals start to look the same. There is a bed, there is a kitchen table. People don't always put a lot of thought and personal choices into decorating their B&B. So it becomes really impersonal. They all start to blend together and at some point you just start looking for the best deal because everything just looks the same".
So, unless you plan to just compete on price and offer the lowest rates, how do you get the bookings and income you want? And, more importantly, how do you get your ideal customers? They may not be the ones looking for the cheapest price. And you want to get people that will work with your situation, whether the Bed and Breakfast is in your house where you live or in a separate property in a residential area where the neighbors may be impacted if guests are noisy.
"For you, your guests are in your house where you live and interact with them daily. Some of my rentals are above my office, where of course I want guests that are respectful and quiet" said Nicole.
"I heard you talk about this to a group of people before and thought it was really interesting, on how you can attract the type of guests you want and how you can increase your income and bookings" said Nicole. "What kind of tips can you give us on that?"
I have written several articles on this topic such as  "Increase your vacation rental income and bookings with home staging", and "Attract your ideal customer and increase your Bed and Breakfast Income with Home Staging", and taught several workshops to vacation rental owners on this topic.  I used these tips on my own property, and was able to at least double my income and bookings; I raised my prices and am attracting my ideal customers most of the time! I learned these concepts from my home staging business, where similar concepts help sell homes. To hear the radio interview of the show with all the details, you can listen here.
Here are five tips to help you get started.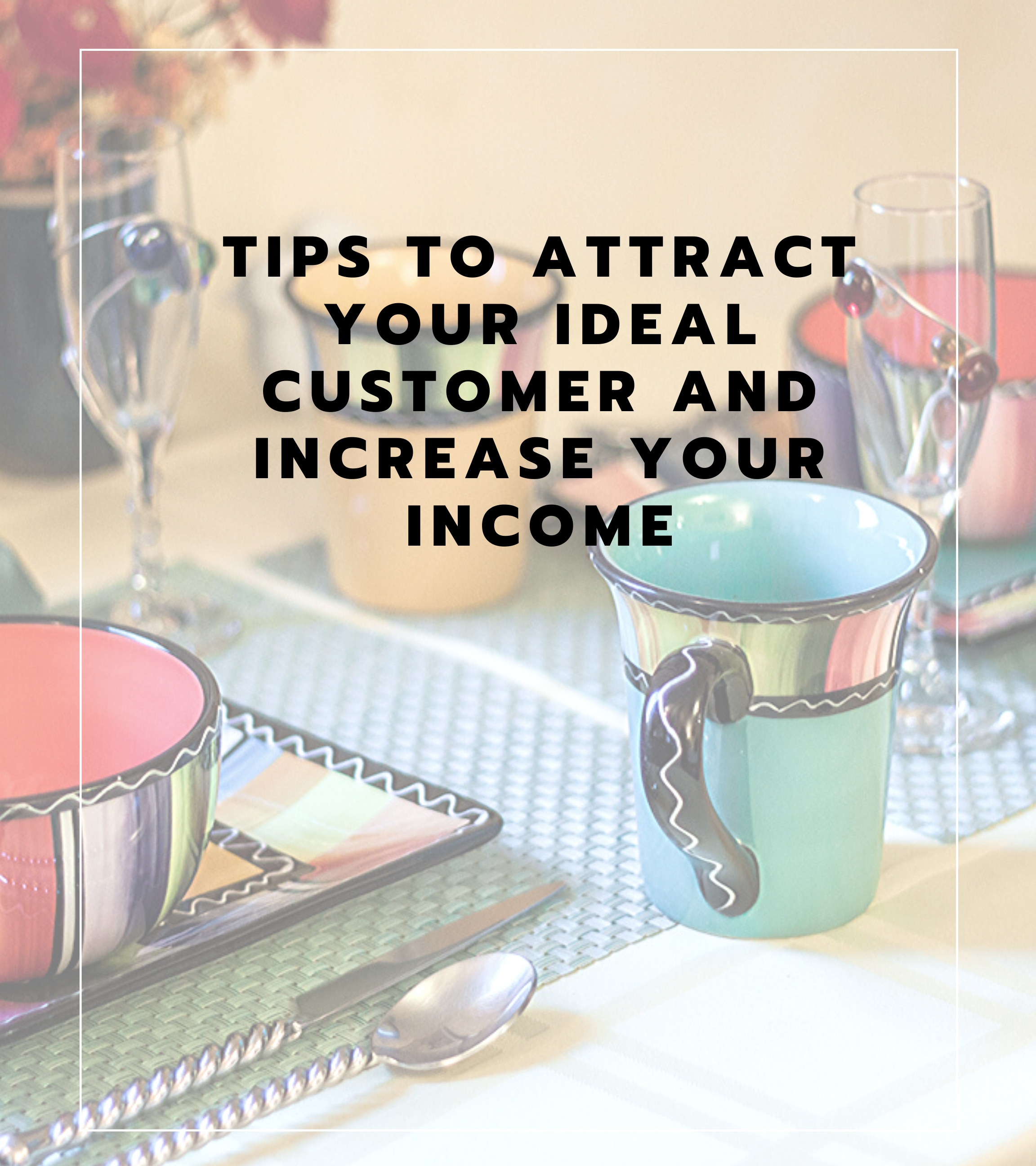 Who are you?
Figuring out what makes you and your rental unique and what you have to offer is the key. This is called "branding". In home staging, we try to do this with the house…figure out what is special and unique about it and highlight that for buyers. So consider:
• What makes you special?
• What makes your rental special?
• What are the things that only you and your rental can offer?
Your ideal customer will be attracted to you and your rental if you let them know who you really are and what you offer. Figuring out your "brand"  will help direct the way you update the look of your property, how you portray what you are offering on your website and in your advertising and help your Ideal Customer find you.
For example, I am a retired wildlife biologist, an artist that creates stained glass, jewelry and alcohol ink art,  a dancer and musician. I sell my art at my B&B and I also offer private lessons in music, art and dance as part of the experience for guests that want to explore their creative side. My decor has a wildlife theme and I display my art in the room and in my website photos. My ideal customers, call all the time and say, "I love your website because", and then they mention one of these things.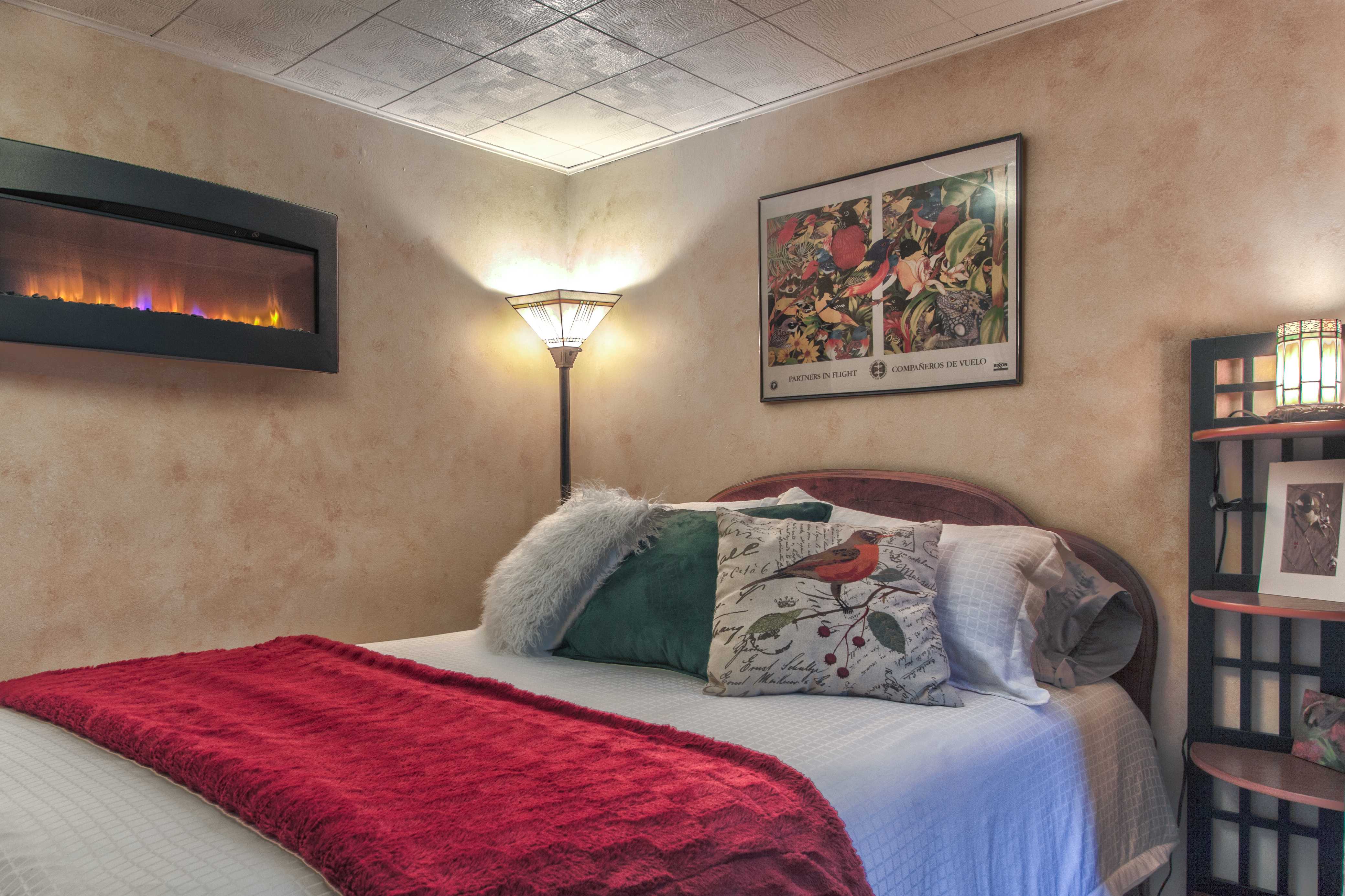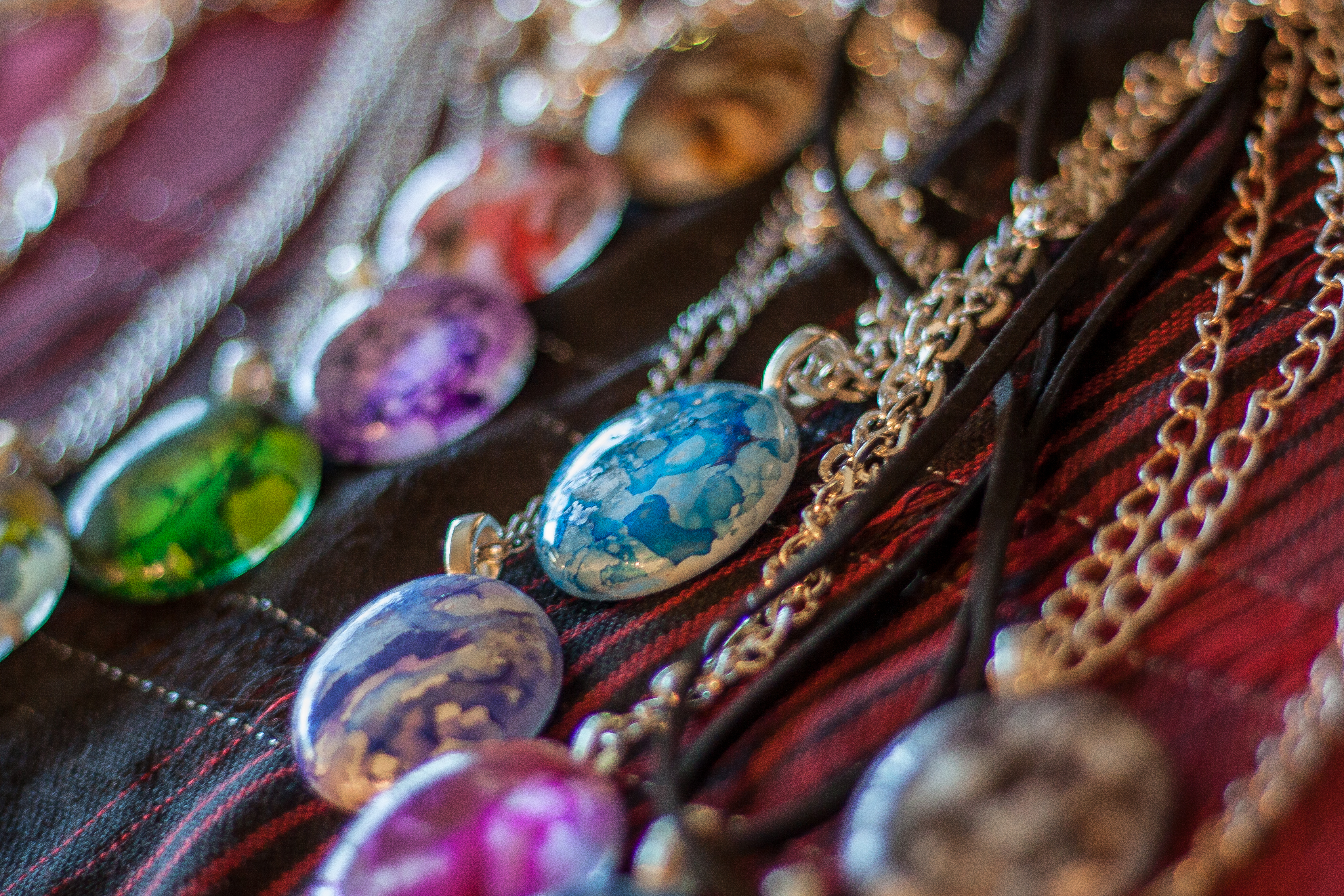 What do you want?
How much do you want to make and how much do you want to work?
Answering this will help you determine your prices and what you need to do to justify those prices.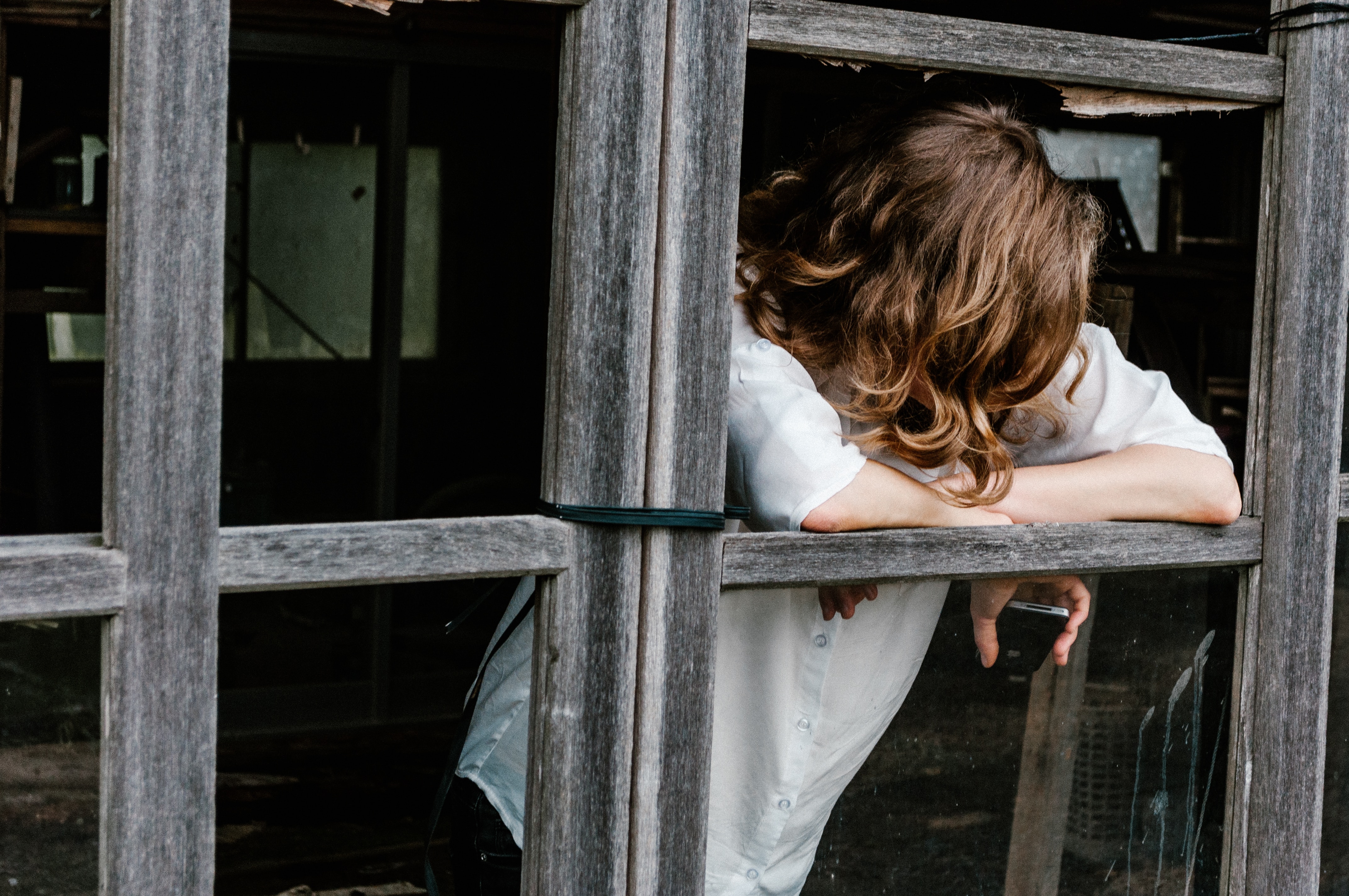 I decided I wanted to make more and work less! I would rather have higher prices and less bookings than get bookings because my place was one of the cheapest.
Who is your Ideal Customer and what do they want?
Specific customers are going to be attracted to the brand you project. Is your brand attracting your ideal customer?
Who is your ideal customer?
What kind of place do they want to stay in? Do they want luxury or a more rustic experience?
What activities do they want to participate in? Do you offer them or can you help them find those activities nearby?
I wanted retired professionals with money to spend on a little luxury while still wanting to go on outdoor adventures such as wildlife viewing. I also wanted to attract people that appreciated art, music and dance and might be interested in exploring their creative side while traveling or purchasing one of a kind local art.
Update your Vacation Rental to Appeal to your Ideal Customer
Does the current look of your vacation rental appeal to that ideal customer?
Does the current look of your vacation rental justify the price you are charging in the eyes of your ideal customer?
Home stage it! Home Staging can update the look of your rental to reflect your "brand", appeal to your ideal customer and justify the price you want to charge.
Here is an example of my Bed and Breakfast before and after home staging. Before, it did not reflect my brand or justify the price I wished. I was not attracting my ideal customers. Instead, I was attracting those looking for a cheaper price. After staging, I raised my prices substantially, and at least doubled my income and bookings.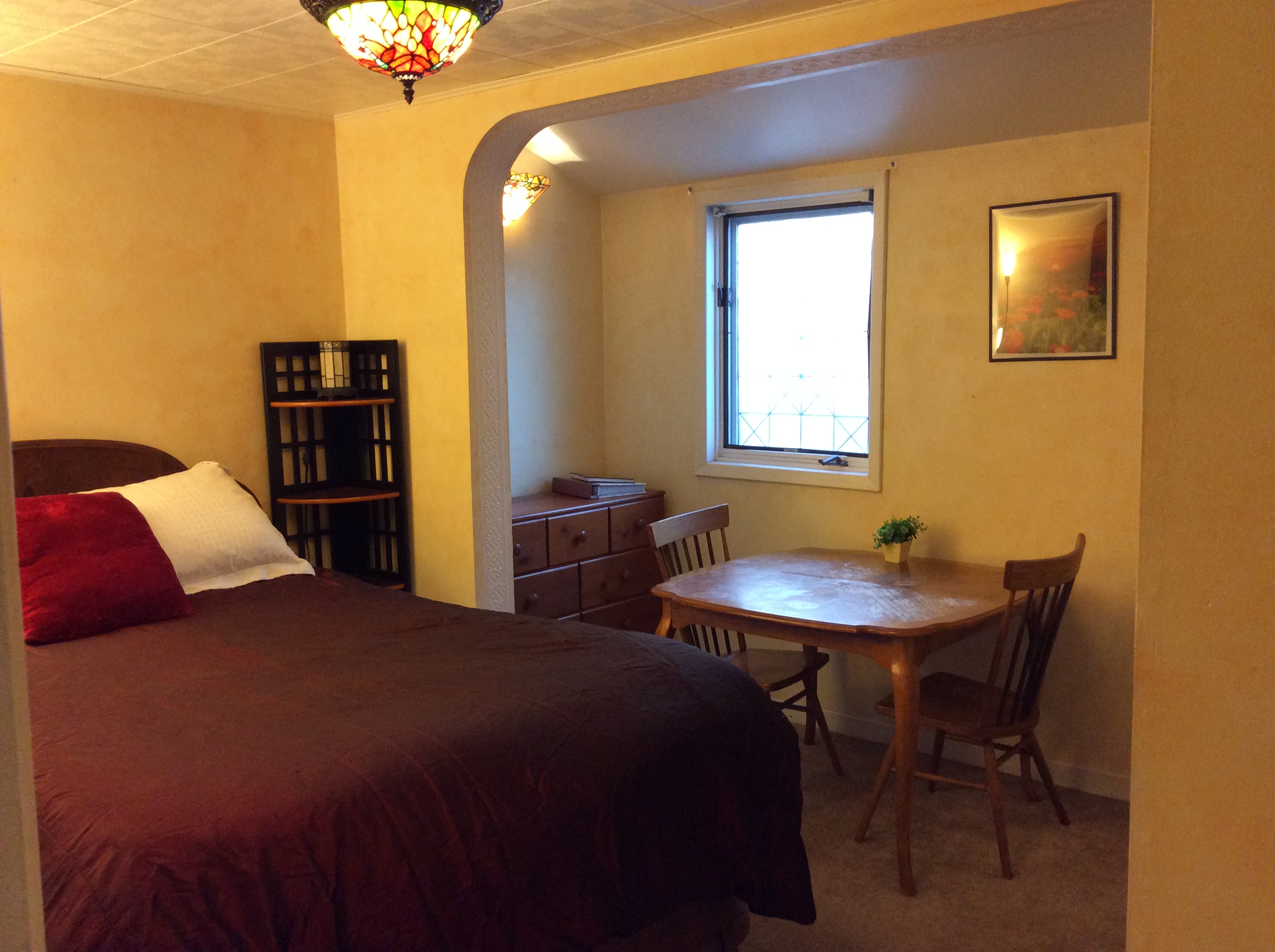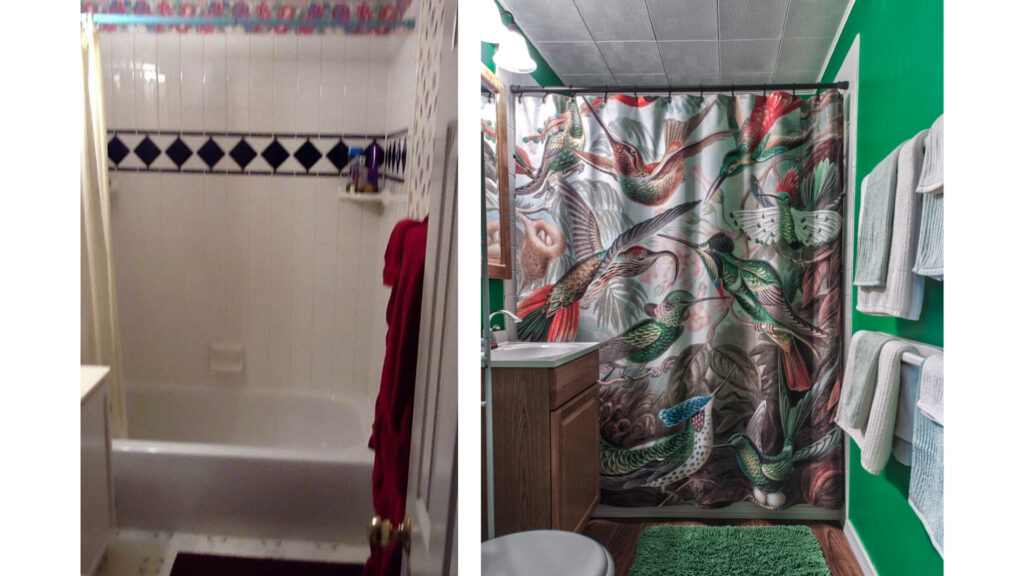 Market your Property to attract your Ideal Customer
Market your property with great design to attract your ideal customer.
Get professional photos of your beautifully staged rental property.
Highlight your brand and what makes you and your property unique at the top of your home page.
 Use your photos on social media them to create a great video.
I hired a professional photographer to get photos that highlighted my branding and updated my website and descriptions to reflect that.
If you would like help determining your brand, updating the look of your property to reflect that brand, updating your website, creating video, social media advertising or any of the five steps above, let me know! Start taking steps today to make a huge difference with your vacation rental.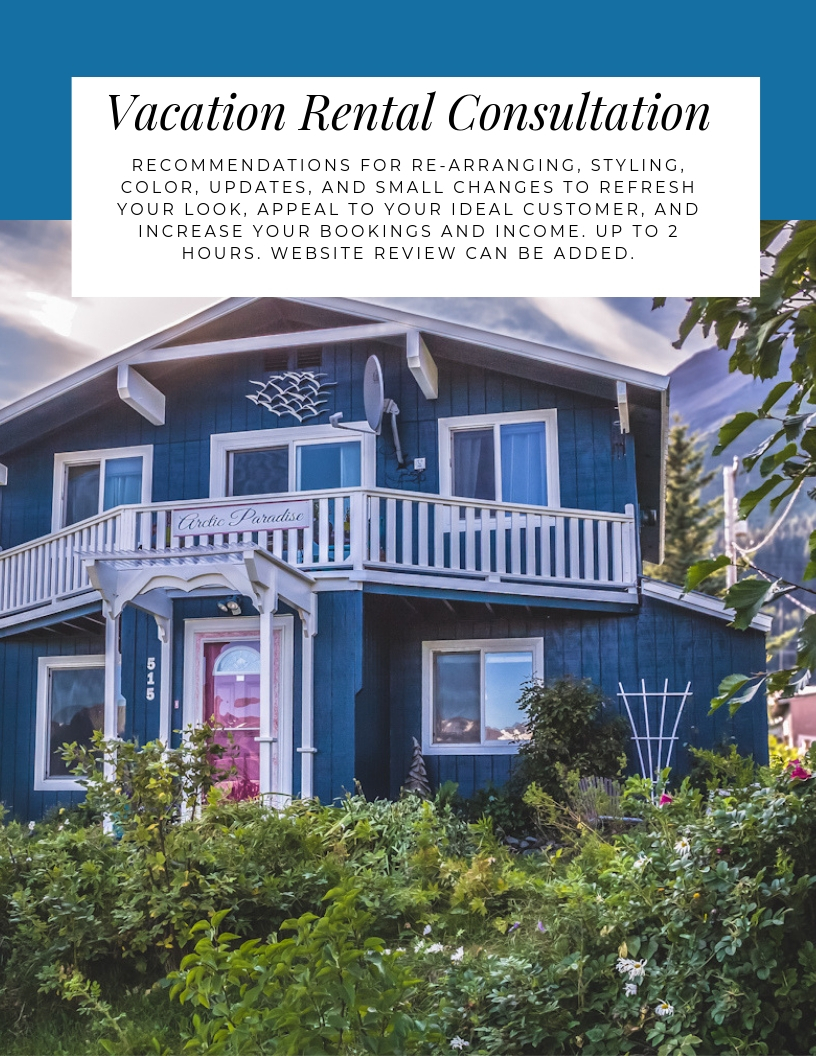 Get your free report, My Top Ten Interior Design Tips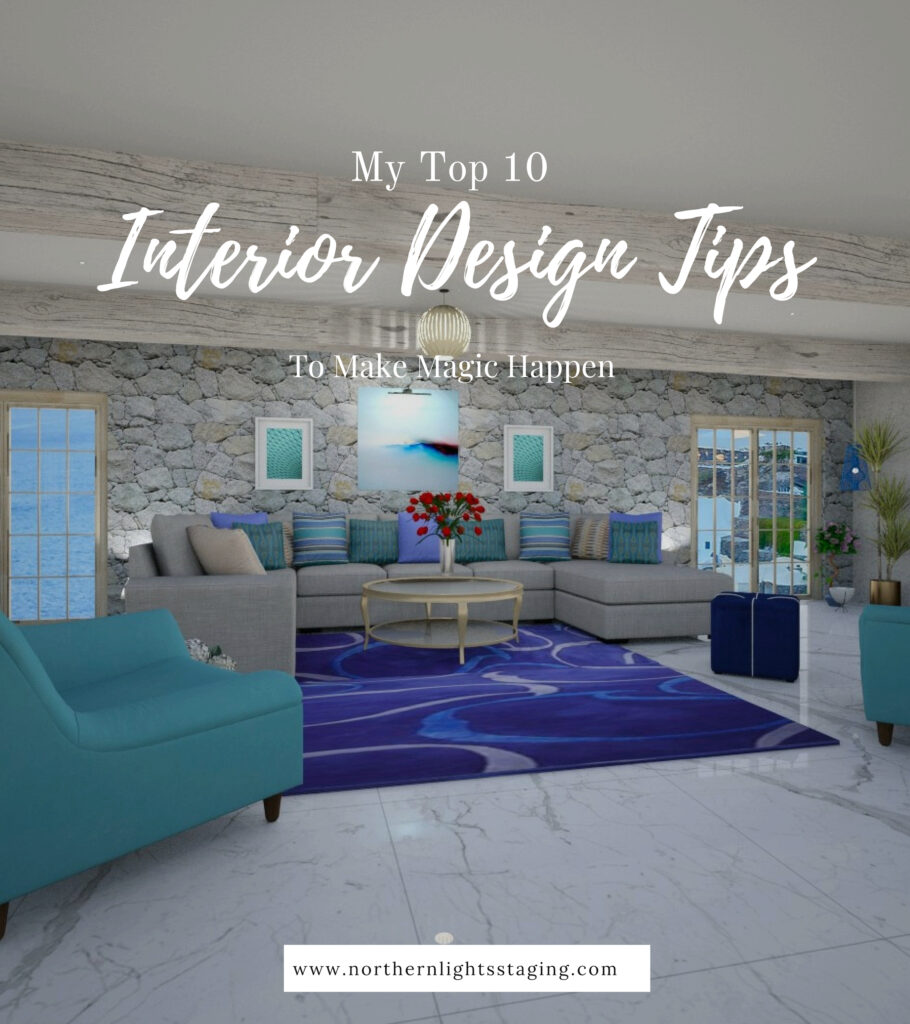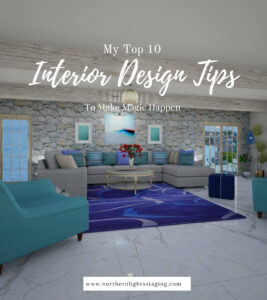 Call 907-362-0065 today
 info@northernlightsstaging.com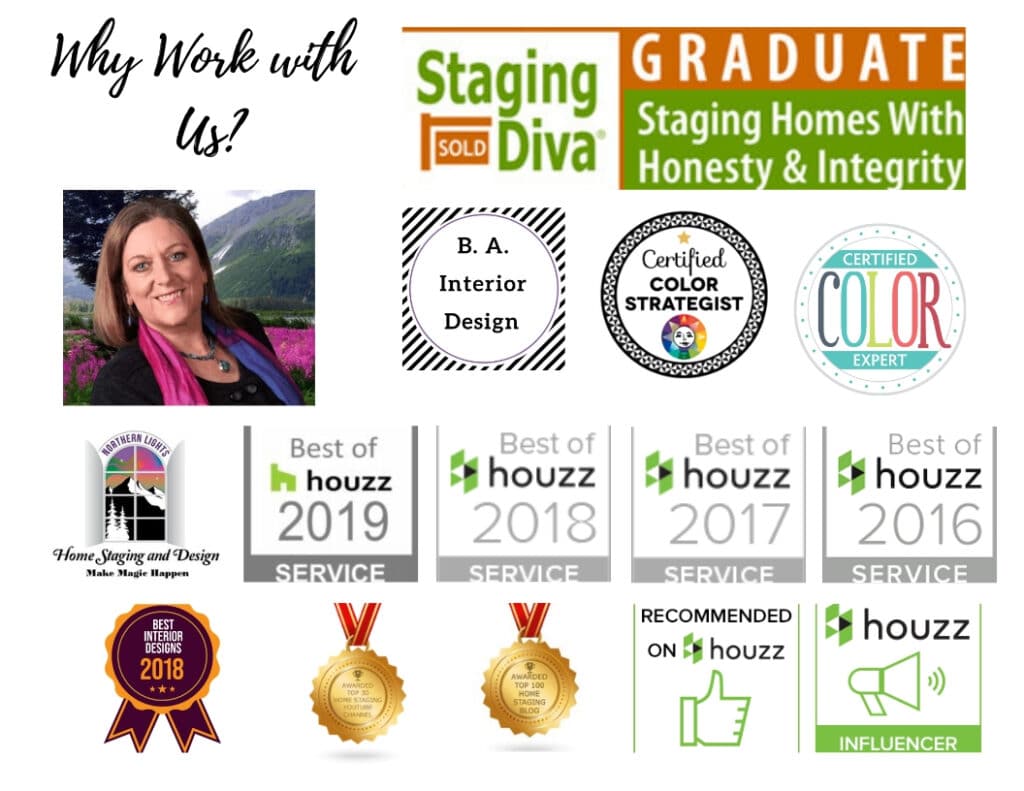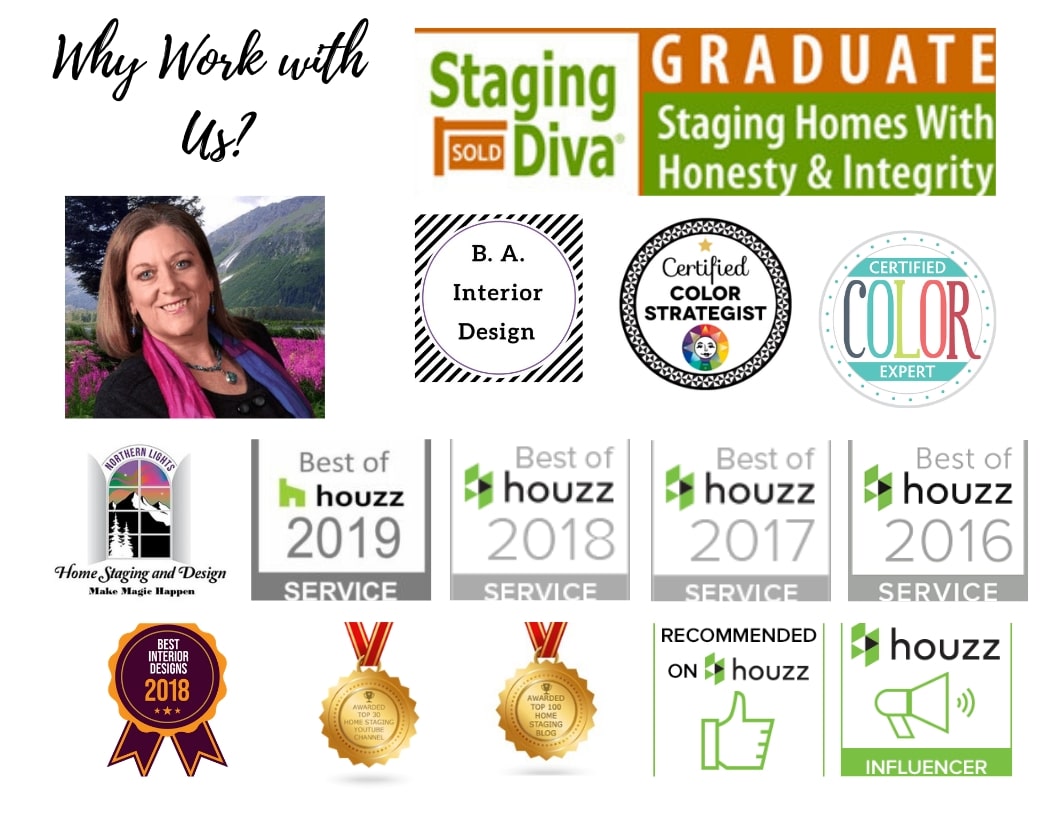 Prices subject to change without notice.
Follow me on Pinterest