Does your house feel far from your perfect space?  Is sanctuary is the last word you would use to describe it?
Are things a mess and you don't know where to begin when it comes to picking colors, arranging furniture, picking art, or just making things look more beautiful?
And, who has the time for that?

It is worth making the time, for your peace of mind and well being.
When life gets busy,  it can be hard to keep up with the clutter, the mess and before you know it, it has been so long since you redecorated that things look really outdated. It needs so much it may feel overwhelming. And you may have a partner with different tastes or little interest in changing the way things look.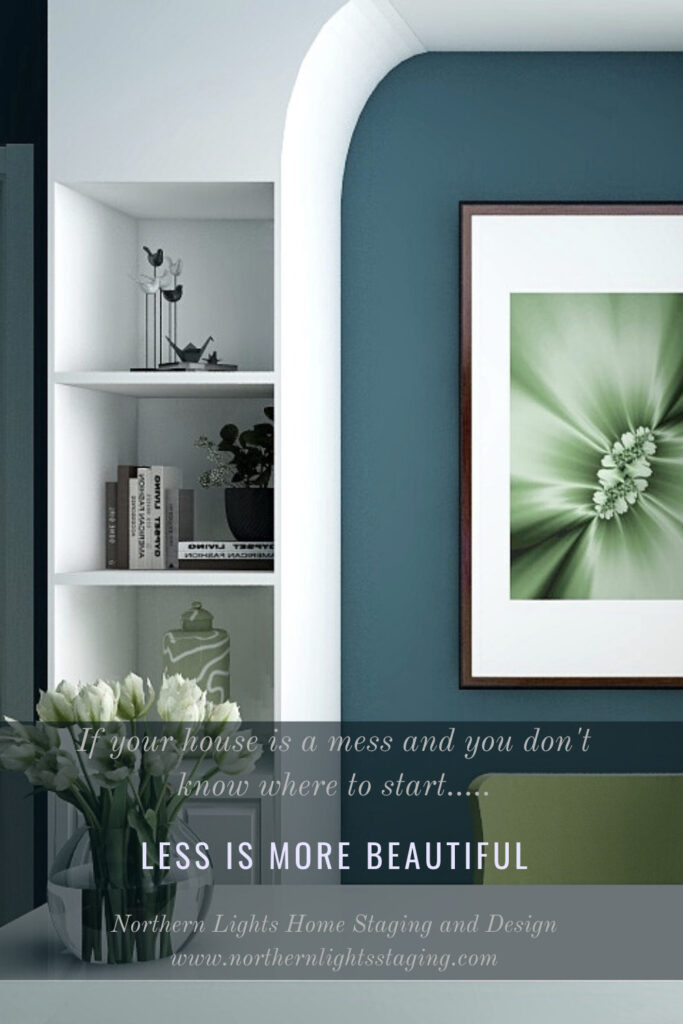 Often, we have everything we need already to make big changes by just re-arranging things. Sometimes just putting the pieces together in a new way can make a huge difference!
I learned this lesson when I decided to replace all my carpeting with laminate flooring myself.  Of course, this required taking everything out of each room so I could replace the flooring, and then putting it all back!  That was a real eye-opener for me.
The first lesson was just how much stuff I had, and how much I did not need or even like very much. When you have to move it all you realize just how much joy it is NOT sparking.
I was used to the  "more is more" look from seeing it every day. But as I replaced the floors and started putting things back, I did it slowly, and re-arranged things. I started to notice how much I liked the look of "less", and that it felt more relaxing. I could see and feel how objects that did spark joy had more space around them to shine.
I realized  "less is more beautiful".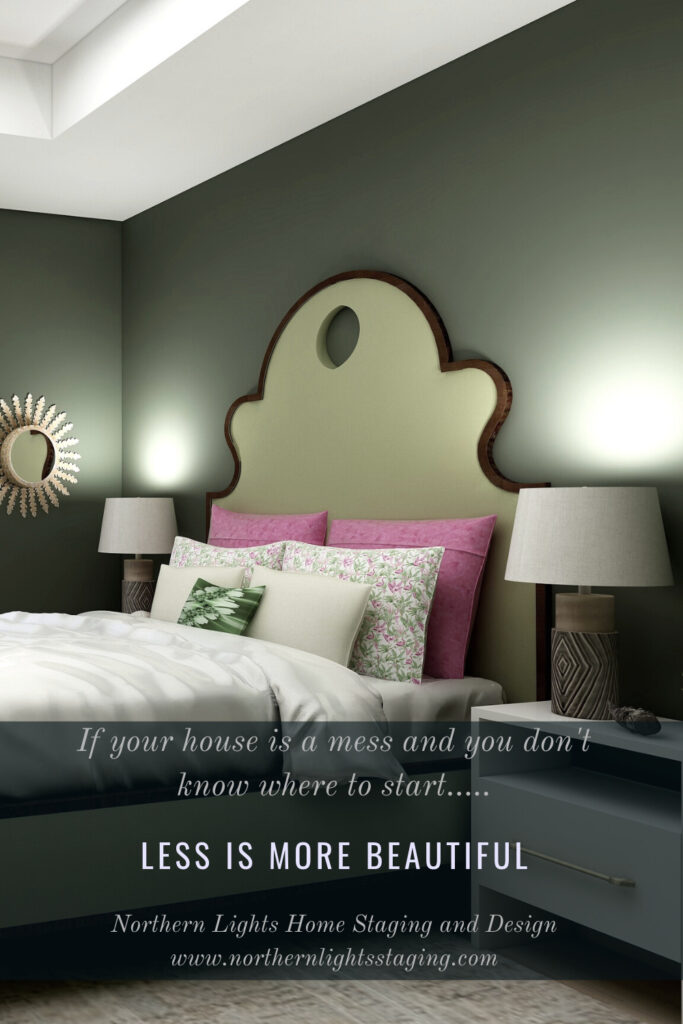 When you are ready to update your space, keep an open mind. You may be surprised at how much you like something you never expected you would like.
The first step to a more perfect space is getting rid of things that don't make you happy. Give yourself some room to breathe.
You could always try taking everything out of a room and putting the most important pieces back in new ways, then layering the accessories and try leaving some things out. Store them and trade them out at different times for variety.
Or, a faster way is to hire a pro to help you. They can see through the clutter and the crazy and help you come up with a great plan in no time:)
Ready to Create the Perfect Space?
My philosophy of great Interior Design, which I call Aligned Design, considers three key factors which are art (creativity), science (color), and energy (connection). The intersection of the three is where the magic happens.
I like to start with a look at what you already have and how we can re-arrange or re-purpose to create your perfect space. This is part of the art of great design. 
Check out My Fractal Art Studios
Examples may contain affiliate links, meaning I may get a small commission for sharing them with you if you buy something, at no additional cost to you.