Inspiration- What gets you going?
Lately I have been thinking about inspiration. What gets me going in the morning? What makes me who I am? What inspired me to create a home staging and design business, and why does it matter?
In business, some people call this your "brand". Why should your customers pick you over someone else? What is it about you they "connect" with? It is probably that invisible thing that inspires you, that gets you going, that resonates with them in a way that they trust you and want to do business with you. Most people will tell you all about the product or service they offer and why it is so wonderful. But it really comes down to you.  What makes you different?
For me it is all about beauty. I love beauty. I want to surround myself with it and surround others with it, like a warm, cozy, colorful blanket. I like to see it when I wake up, it makes me happy. I love to make beautiful rooms and jewelry and art.
What inspires that sense of what beauty is in me? Looking back I think it all relates to the colors, patterns, light and texture in nature. Mother nature is the best designer, there is magic everywhere you look!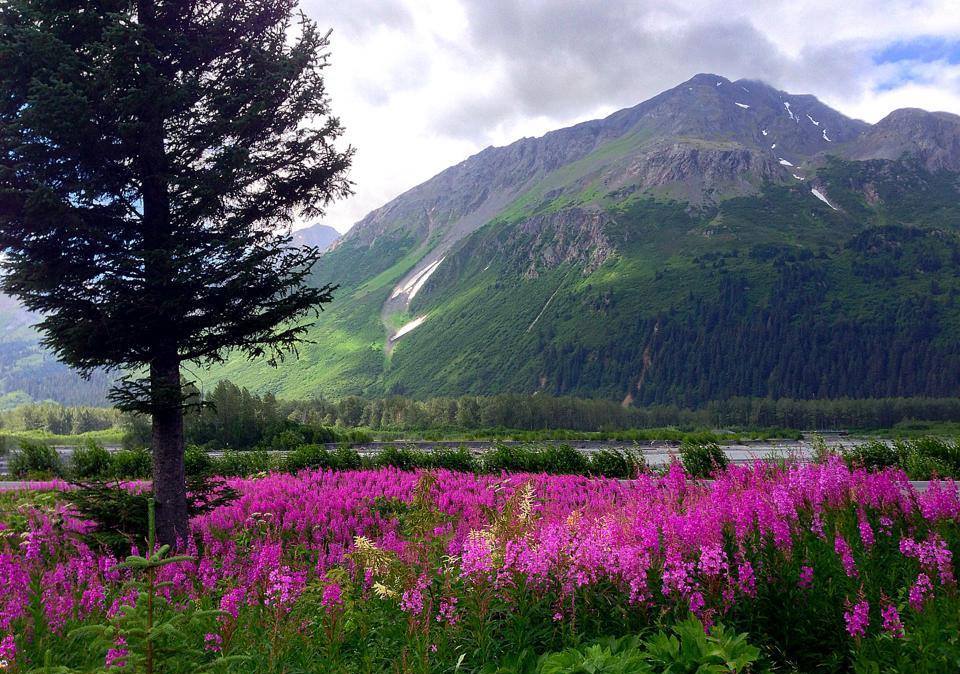 Having worked as a wildlife biologist in my "other career" for close to 25 years, I have spent a lot of time examining things on a large scale and down to the microscopic detail in nature. I see a beautiful wildflower or bird with its colors and patterns and envision a room using that color scheme. I look at a plant under a microscope and think, wow that would make an amazing fabric pattern or piece of art or the perfect accent pillow.  I look at the color of a glacial lake and want to design a piece of stained glass that with the light shining through would capture that amazing color. I look at the gorgeous view outside your house and think of your windows as the art in your home that everything else should highlight. I see the unfolding of a fern in the spring and want to design earrings that show that beautiful shape.  I see the full moon rising over the mountains and want to capture the beauty of the light in a room. I see the magic of the northern lights and want to provide you with that feeling of amazement when your house is complete.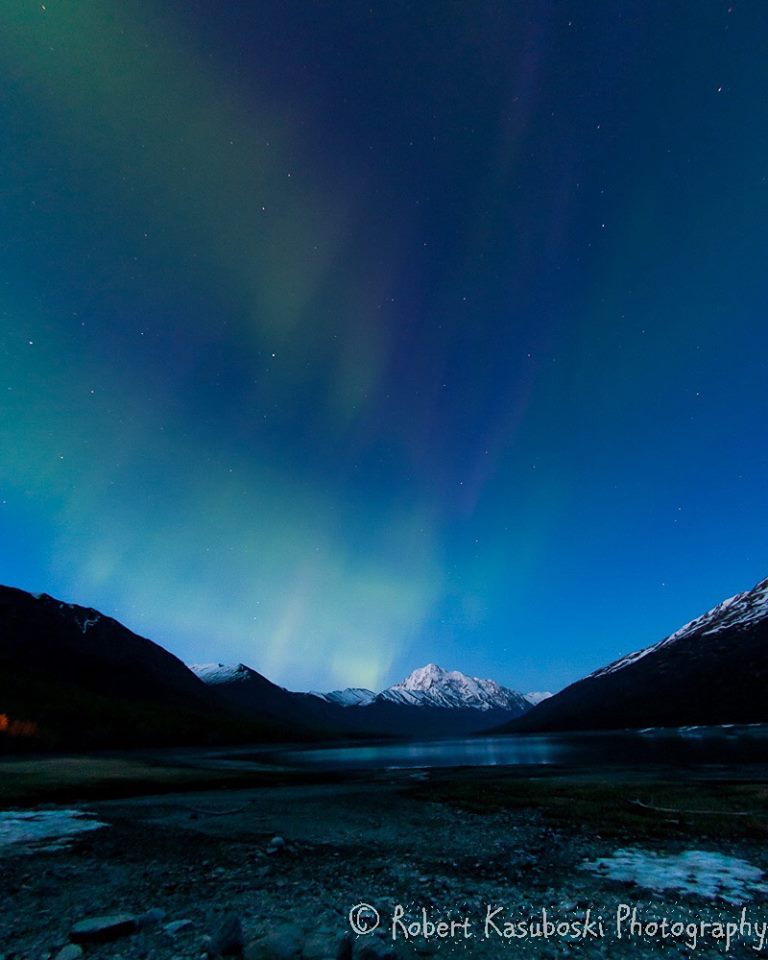 Once I see your house, I envision what it could be and can't stop thinking about it until it happens.
What is your inspiration for your business and your life?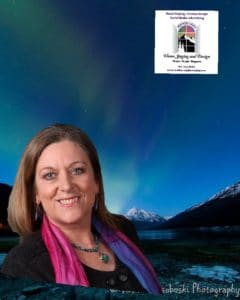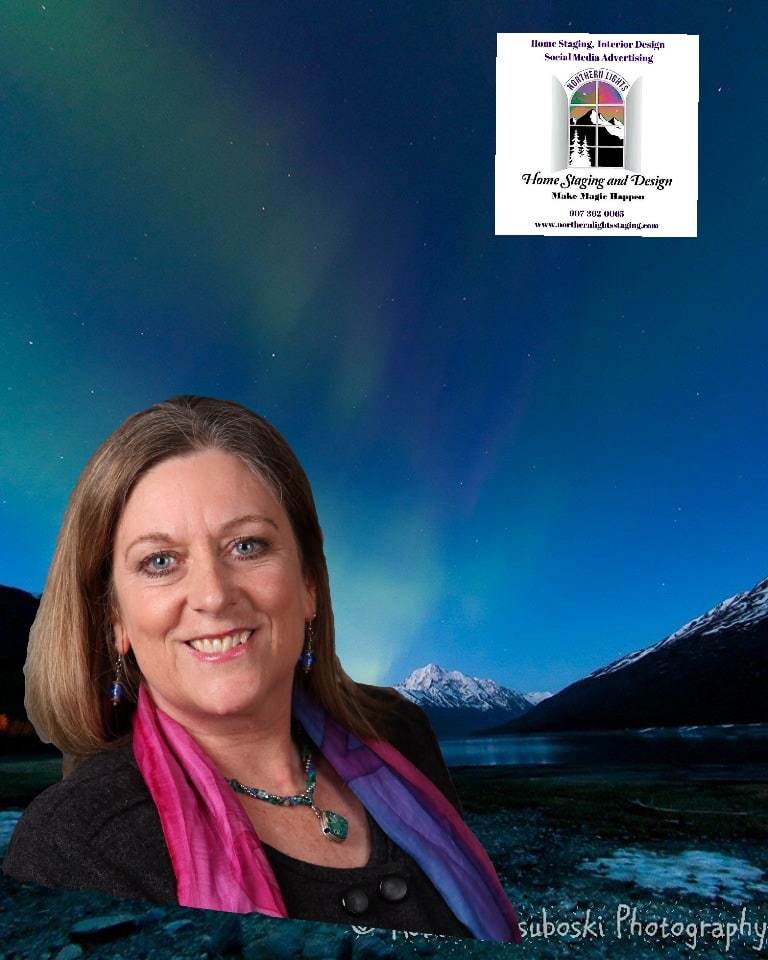 Call 907-362-0065 today
 info@northernlightsstaging.com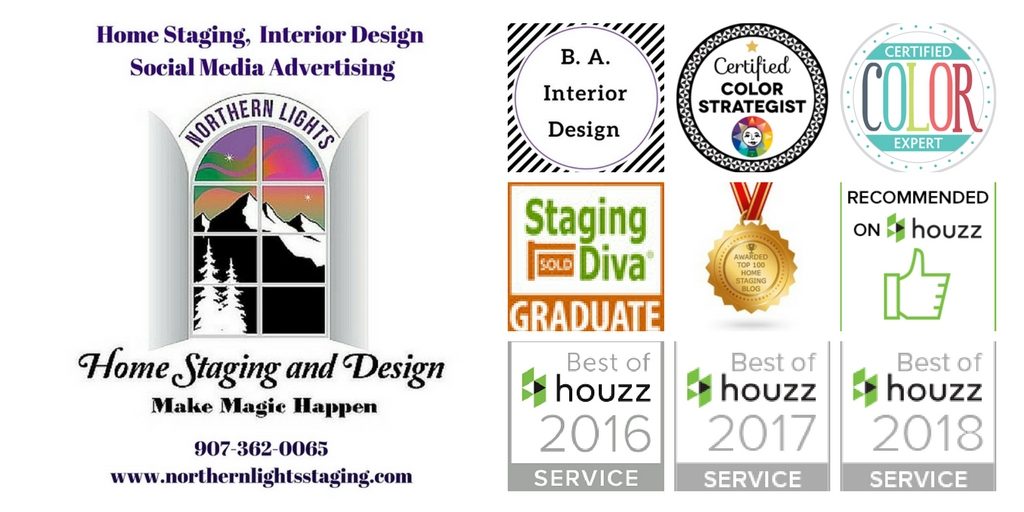 Share This: