Aligned Design
Aligning Art, Science, and Energy
to Make Magic Happen in your Home and Life.
When your space is better, you are better.
When you are better, the world is better. 
 Are you feeling frustrated with how your home looks and feels, trying to pull it all together and worried about making expensive mistakes? Does your space feel like the sanctuary you want to come home to?
Aligned Design creates a home that Looks Great, Feels Great and supports you to BE Great.
Interior Design/Color Consultations for your Whole House
Everyone needs holistic plan that considers their whole house, its design, colors and energy before you start purchasing things. Great design considers art, science and energy to create a perfect space for you. My Aligned Design consultation considers it all in a unique way and starts by working as much as possible with what you already have.  Once we have your plan, if you need to purchase new things, we can add on specific Edesign service to give you what you need.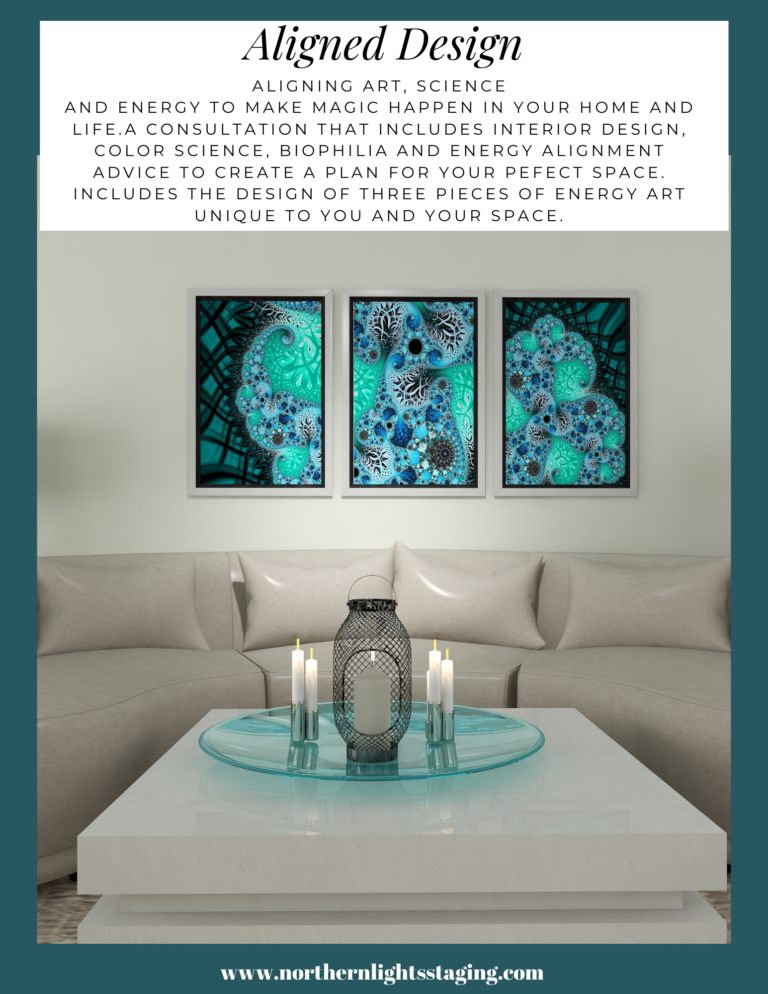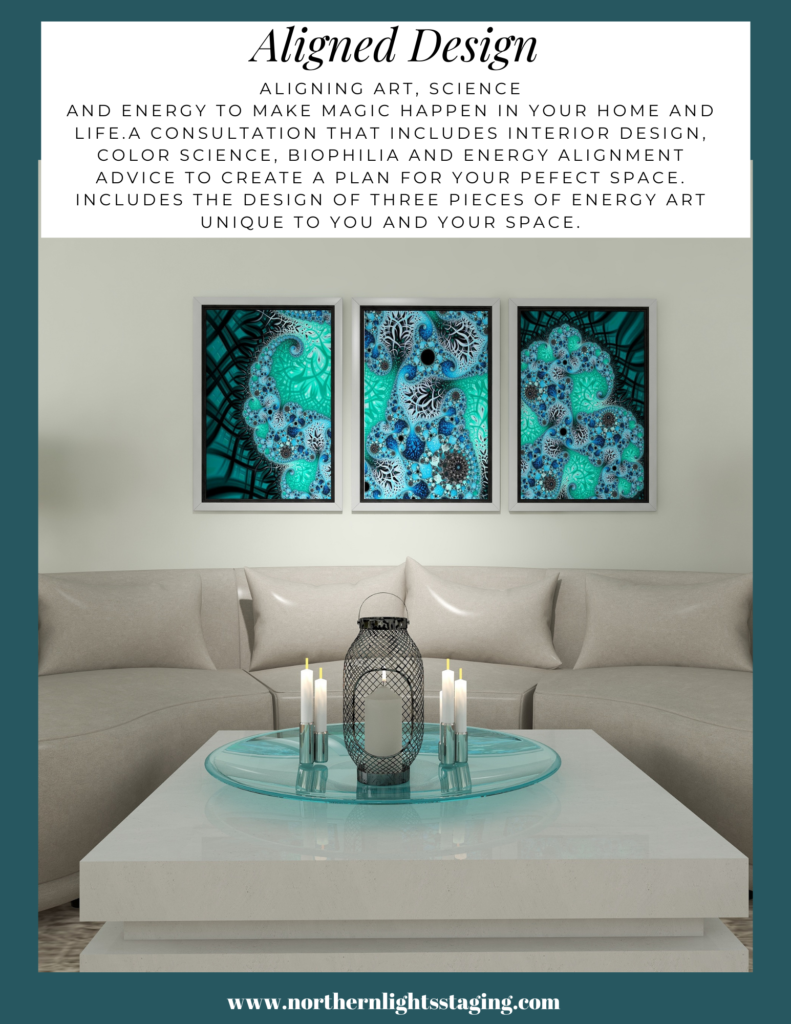 Are you just redoing 1 room or have your plan and ready to purchase specific furnishings and decor to enact your plan?
Full service Edesign is great for redoing a room, and will give you a floor plan, concept board, shopping list and a render so you can see what the finished room will look like.
If you mainly will be working with what you already have and do not need a render to visualize it, try the Refresh Edesign service.
The floor plan service can help you with space planning only, if you do not need to purchase any items.
Designer on call  allows you to add on time if needed or just chat with me and ask questions for up to 2 hours.
If you are picking paint colors for you interior or exterior, I do recommend my Aligned Design consultation to make sure your colors work together, inside and out and work with your Interior Design as the best approach.
If you prefer to just look at color alone, try my Not Your Average Color Consultation for interior or exterior paint.
If you have already selected a color palette with specific paint brands and colors and just want it checked by an expert before you buy your paint, try my Will These Colors Work consultation.