In my last post,  How to Pick the Perfect Exterior Paint Colors for your home, I shared the first steps in my process for picking exterior paint colors for my own home.  I mentioned this included:
Consider what colors you like
Consider your limitations  such as your fixed finishes, landscape and surroundings.
Visualize the possibilities.
Test your choices to see them in different light conditions.
Here is the before photo of my home and the colors I had selected to test (Benjamin Moore Moscow Midnight, Lily White and Sunshine).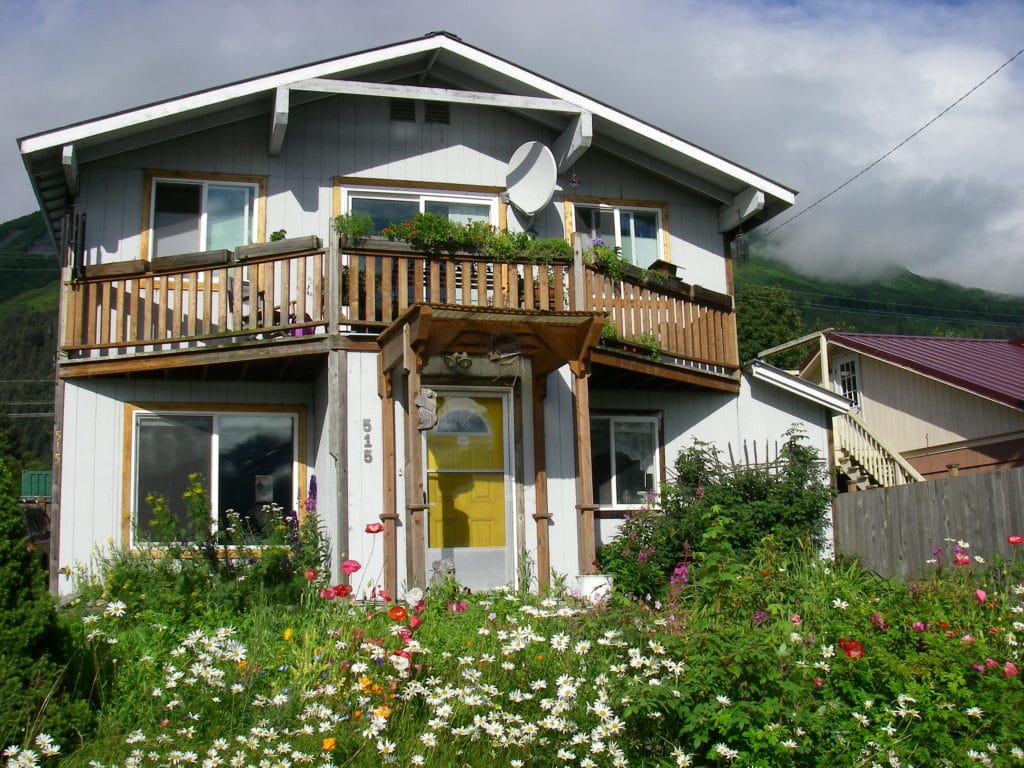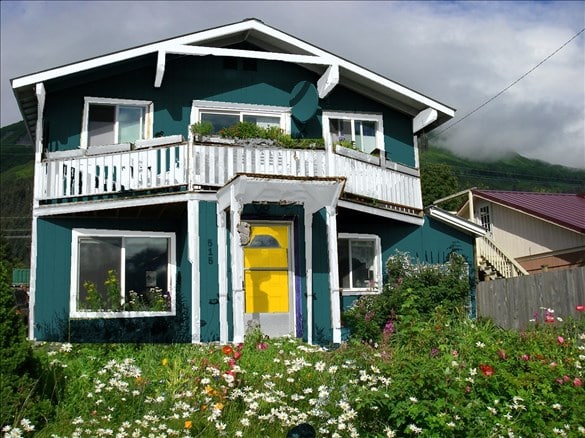 And like many home owners, even though I thought I was ready to make my selection and start painting,  I changed my mind!
What happened?
I researched reviews of exterior paint and found that Sherwin Williams had better reviews than Benjamin Moore. I think both companies are great and  recommend colors from both companies to my home staging and design clients. For this project,  I decided to give Sherwin Williams a try, which then meant I had to pick different colors.
I became a certified color strategist! What is that? Someone who knows how to use both the art and science of color to make color decisions. I learned the science behind how color works and how to measure color data and apply information on hue, value (lightness) and chroma (saturation) to make even better color decisions.
With this new knowledge, I determined color data on my roofing, and was able to find an even better teal color (Moscow Midnight) to harmonize with my roof, and a warmer white (Alabaster) for the trim that worked with Moscow Midnight and not be so bright on a sunny day. I changed the front door color to "Forward Fuchsia", a bold color that perfectly matched the color data of the roses in front of my house. When the roses are bloom in the summer, this would tie my home to the landscaping perfectly.
 I found the color visualizer on the Sherwin Williams site did not work as well as on the Benjamin Moore site. When adding the "Alabaster" over the dark stained decks of my house photo, the color did not completely cover it and looked somewhat gray. To get a true idea of how the colors would look, I used a "sample scene" photo rather than my own to visualize the new colors.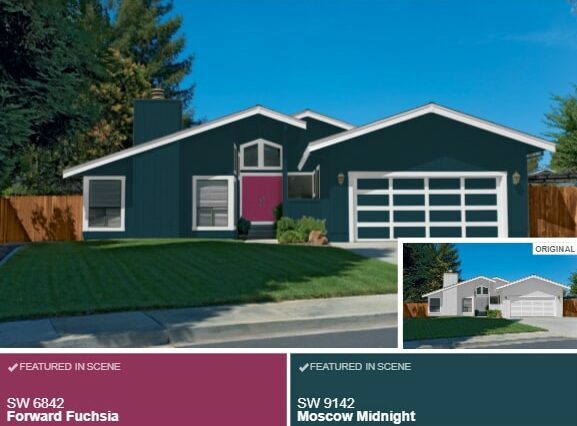 And, I have to admit, I was swayed when I read their description of the section of colors that "Moscow Midnight" was described in.
" Nature is so powerful, so strong. Capturing its' essence is not easy- your work becomes a dance with light and the weather. It takes you to a place within yourself."
Considering I am also a wildlife biologist and a dancer when I am not home staging or designing….that sealed the deal for me!
And here is the final result!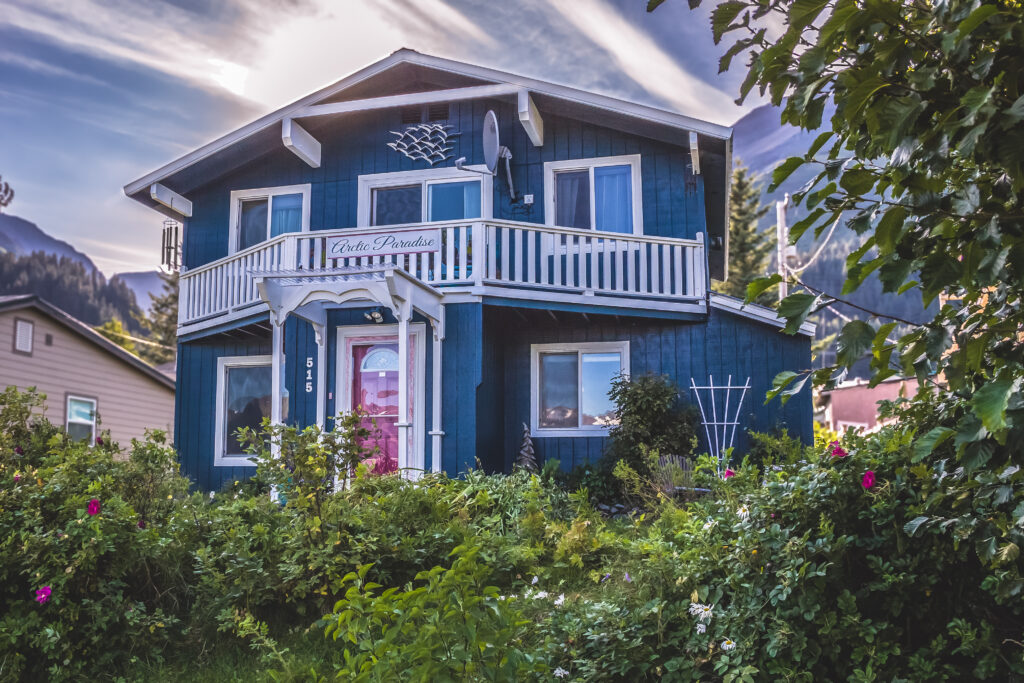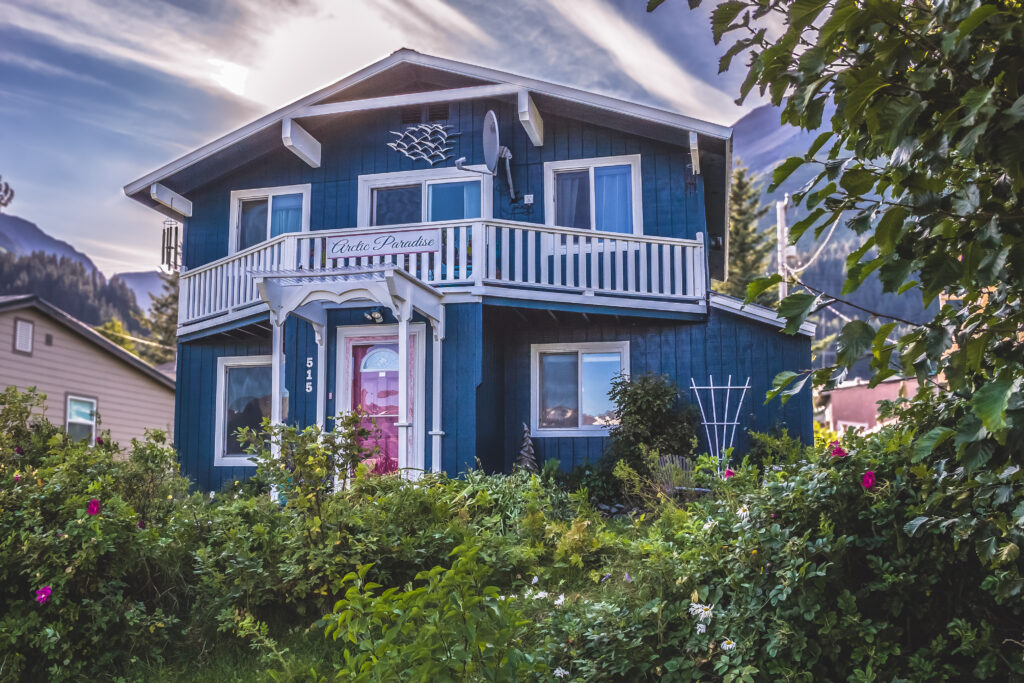 The moral of this story is to research reviews before making your final exterior paint color selections and don't be afraid to change your mind! And it is a great idea to hire a certified color strategist to help you through the process so you get your colors right the first time. Painting is expensive, it is worth it to make sure you will love the final result.
Try a Color Consultation Today
Need help picking your paint colors? Whether you are starting from scratch or just want to run your color selections by a pro to make sure they will work, I can help you with an online color consultation wherever you live.