Mexican interiors are full of color, are welcoming, warm and there is often a sense of playfulness and whimsy. A mix of colorful, exotic Spanish and Indian handcrafted items and practical things add old world charm.
The furniture is made from solid wood or leather with designs from the Spanish and Mayan cultures. Most are made from pine, walnut and cherry. Sofas, beds and tables often have a rustic look. Rugs are usually hand woven and brightly colored. Multicolored cushions and geometrical patterns for the curtains are common.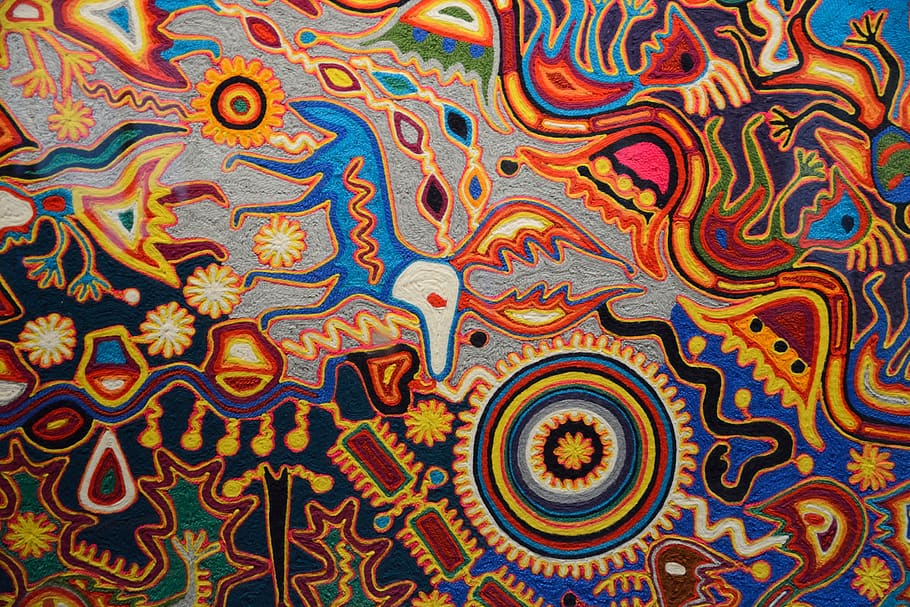 Accessories are colorful and bright and include candles, vases and mirrors, painted wooden animal figurines, wall hangings, clay pottery, woven baskets, traditional masks and paintings.
Colors are bright. Red is common and Yellow is also used heavily in shades ranging from bright lemon yellow to deep earthy golds. Terracotta is common. Blues are commonly used in art and accessories.
Mexican style is a global design style. Global styles are all about your worldly adventures and telling your story! They are usually very colorful, rich in bold designs and natural textures, patterns, colors and arts and crafts of various cultures. Each piece has a story and becomes a conversation starter.  Treasures are displayed without rules or grouping by the part of the world each piece is from. Antiques mix with modern pieces, and natural objects such as animal horns, plants and rocks add to the charm. While global design styles are eclectic and may mix and match items from a variety of countries, you may be drawn to the colors and cultural artifacts of some countries more than others.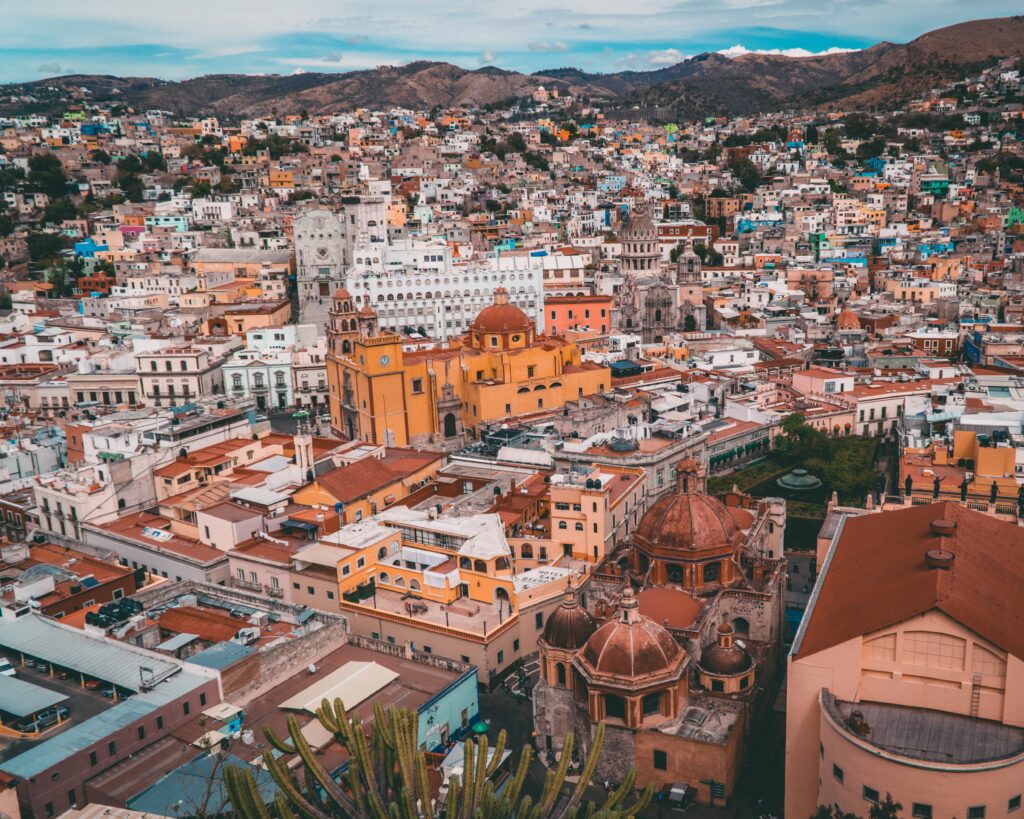 You can see that Mexico is a country that loves to celebrate rich colors! You have a lot to choose from.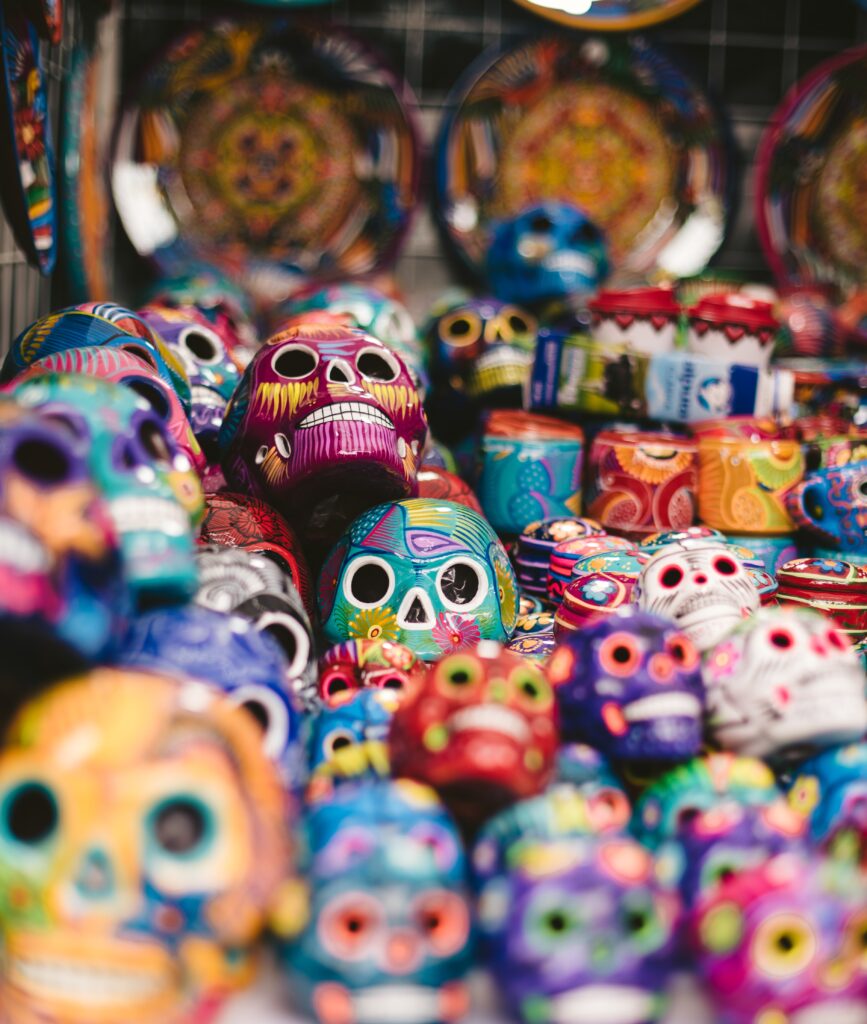 Mexican style is an example of global style Interior Design. Global Style Interior Design is all about telling the story of your life and adventures through your decor. Each piece has a story and becomes a conversation starter.  Treasures, old and new are displayed from various parts of the world and layered in a rich tapestry of color, texture, art and history.
Below is an example of an Edesign I created for an Mexican style living room using colors of some of the images above as inspiration.
For style elements, I used South American rugs and pillows. leather furniture, wood and copper coffee and end tables, and rustic metal lighting.  I chose typical colors of Mexico including reds, terra cotta, gold and blue accents.
I added my Great Conjunction fractal art in reds and gold to highlight the colors of Mexicol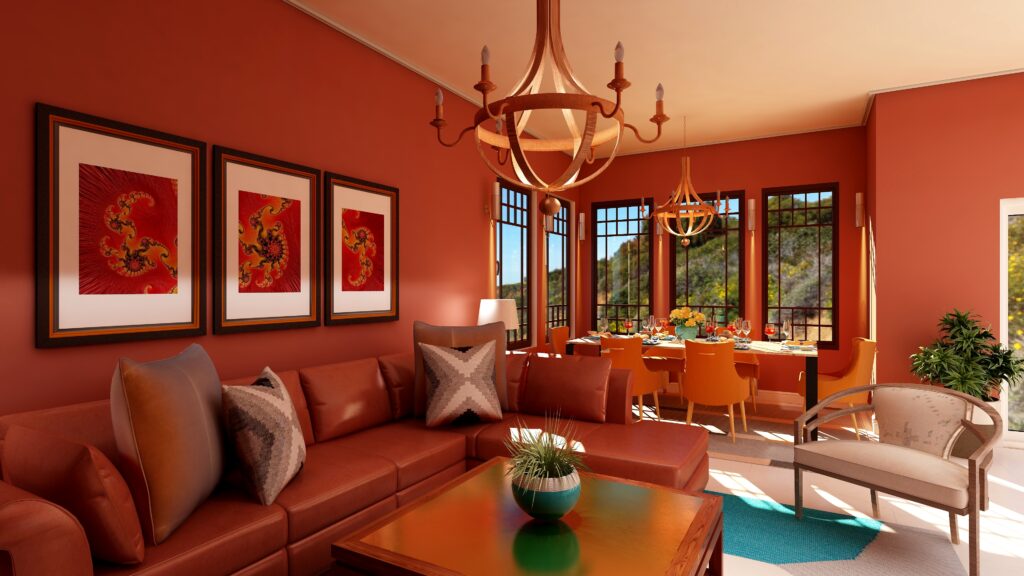 I selected some of my fractal art with a floral element called "Spring" in the green color of the flag for the walls.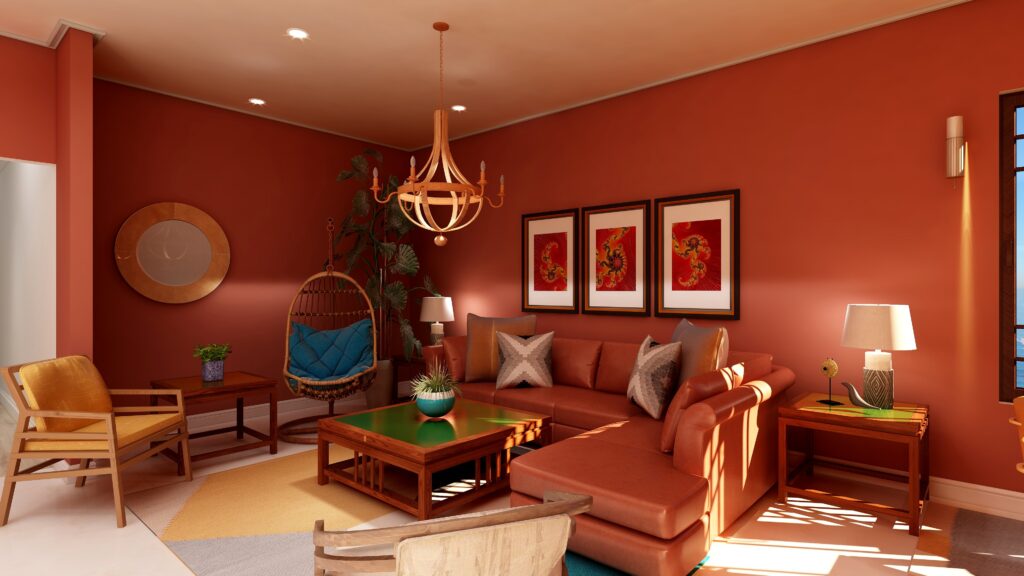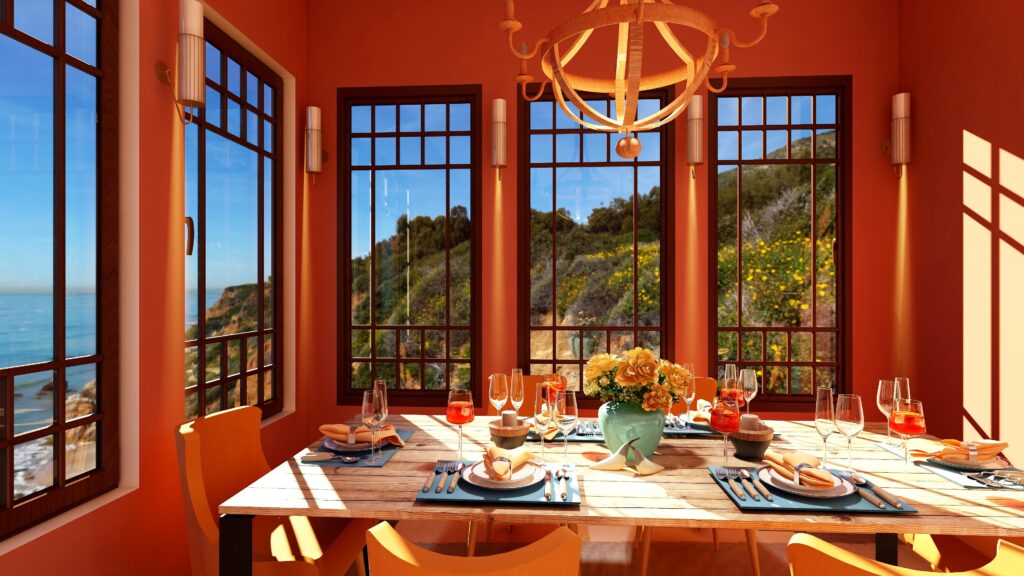 To get the look, you could go all out and incorporate all the elements or you can add some key elements to your existing decor.
Here are some of the products or similar ones to what I used in my design.   Some contain affiliate links, which means if you purchase, they give me a small commission but it does not change your price. This allows me to take time to curate these products for you for free.
How is Mexican Style Different?
How is Mexican style different from other global styles?  Learn more with me each week as we explore and compare a variety of global styles.
So far we have explored Indian, Greek, Moroccan,  Turkish and Indian styles. Notice the differences in colors, textures, lighting, art etc. between these styles done in the same room. Learn more in my blog articles, Get the Look, Global Style- Indian, Get the Look- Global Style, Greek and Get the Look- Global Style- Moroccan, and Get the Look- Global Style- Turkish.
 Your takeaway is that by changing some of the elements in your existing design, you can work towards creating a certain  global style. Or you can have a mix of elements for a more "Bohemian Style". More on that to come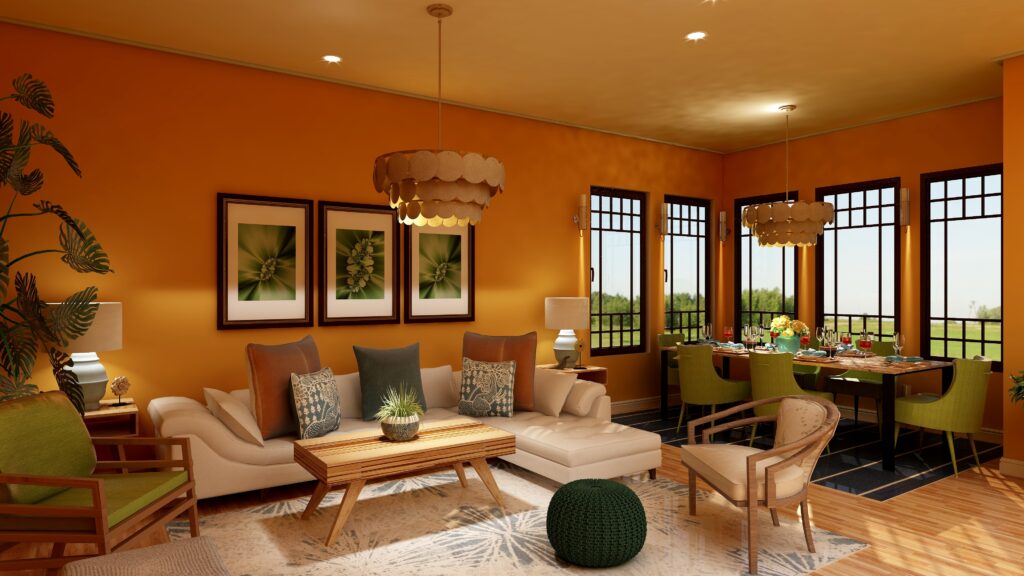 For more ideas on Mexican style see my blog article on Get the Look- Mexican Style where I created an Edesign for a colorful and exotic living room.
Let's Create Your Global Style Design
Are you ready for your house to go to the next level where your house looks great, feels great and supports you to be great? Imagine that. 
What's it like when you are living in the perfect space for you?
My philosophy of great Interior Design, which I call Aligned Design, considers three key factors; art, science and energy. The intersection of the three is where the magic happens.
Creating a space that envelops you in your vision of beauty and  color, while fine tuning the energy of your space to promote wealth, health, love and perfect self-expression aligns you with the universe, allowing you to live your best life so you can make a positive impact on the world. 
Global style Interior Design is part of the art of great design and one of things you are really going to love about creating the perfect space for you.
Curious about your Interior Design style? Take the quiz and find out.