People often struggle with creating a great color scheme.   In my recent series of blog articles we discussed how you could take your favorite color, blue for example, and create different color schemes. We explored monochromatic, analogous, Complimentary, Diad, Triad, Tetrad, Split-Complimentary and Double Complimentary.
Today, lets talk about using black, white and shades of gray.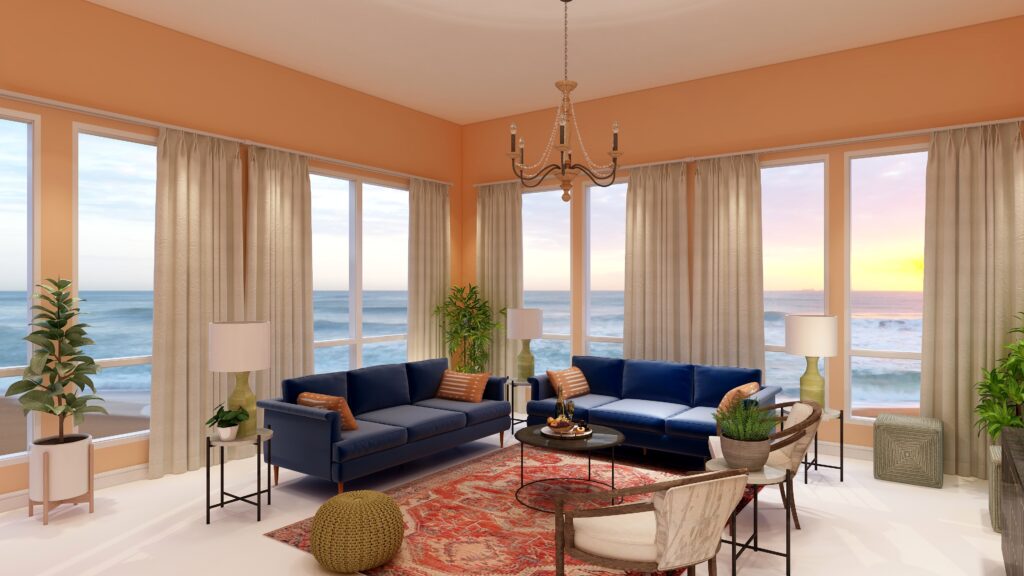 Technically, using black, white or grays  is really a monochromatic color scheme and could be done with any color. If you take the color and adjust it's chroma or saturation level to the lowest you can go, you get white. If you adjust it a little higher, you get shades of gray. If you adjust it to the maximum it becomes black.
Most people do not think of black, white and gray as actually being a color. Many people like to work with these colors as they think it is a very neutral color palette.
Let's play around with a design I created that uses mainly black, white and gray home decor items where I mainly changed the wall color or treatment to create drama or highlight different things.
 In this design I created maximum drama by using black walls which a striking due to the color, but I also used shiny wall tiles which also add texture and reflect light. The dark walls recede, giving a feeling of being cocooned and enveloped within the color. The color also highlights the black design in the area rug, making it pop.
In the design below, I used wall paper in white with a gray diamond pattern. The wall, although it still has texture and interest due to the pattern, disappears with the light color, putting more emphasis on the view outside.
In the design below, the gray paint color feels cool and elegant, and creates more of a connection with the furnishings and decor of the gray sofas and the accent pillows.
Check out  the pieces I selected for this design. Some include affiliate links, meaning I receive a small commission for sharing at no additional cost to you.
My design also incorporates some of my unique fractal art from my "Spring" Collection. 
Design Ideas to Highlight More Gray
Design Ideas to Highlight More White
Benefits of A Black, White and Gray Color Scheme
A black, white and gray scheme is fairly easy to put together. It is best if you keep you black, white and grays all within the same color family so they are harmonious.  
A black, white and gray scheme can be really dramatic or relaxing based on the saturation and placement of the colors you choose. Dark gray and black walls are more dramatic than white walls.
A black, white and gray scheme really highlights any other colors that are used, or the colors of the views outside.
Very nice for living rooms, dining rooms and areas that you like to entertain.  
Create Beauty with Color in Your Space
Each moment in life is YOUR choice. surround yourself with BEAUTY, color and positive energy now.
Or not, it's up to you.
Everything in life is easier when you love your space.When your space is better, you are better. When you are better, the world is better. 
What is Your Global Design Style? Take the Quiz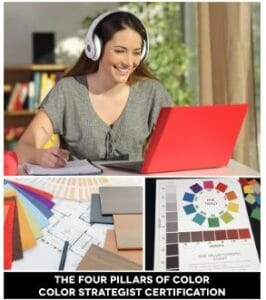 Click on the picture to find out more about the best training class on color available, the Four Pillars of Color!.
Subscribe to Seasonal Living Magazine
Check out this free bi-monthly online Seasonal Living Magazine, full of inspirational images, videos and articles for you about seasonal home decor, travel, food and entertaining!