Precision equals beauty. I know, it sounds weird. But it's true!
Today in drum class, as we were practicing our "ornaments" or rolls coming before the main notes, my teacher Amir said, "You are all playing very precisely today. It is very beautiful.
Our ornaments are a series of three notes played with the left hand that lead up to the main note played with the right hand. What makes them precise and beautiful is that each note is clear, evenly spaced, starts with lower volume, and gets higher until the main note is the loudest. At its fastest, it might sound like the whoosh of a car going by, but the goal is to make every note precise, audible, and even so you can hear the beauty of the whole phrase.
It is not as beautiful if you play it fast, unevenly, or too loud, so the notes are muddy rather than standing on their own. 
Of course, I start thinking of Interior Design, haha. 
Precision in the small elements that highlight the main pieces are just as important in design as in music.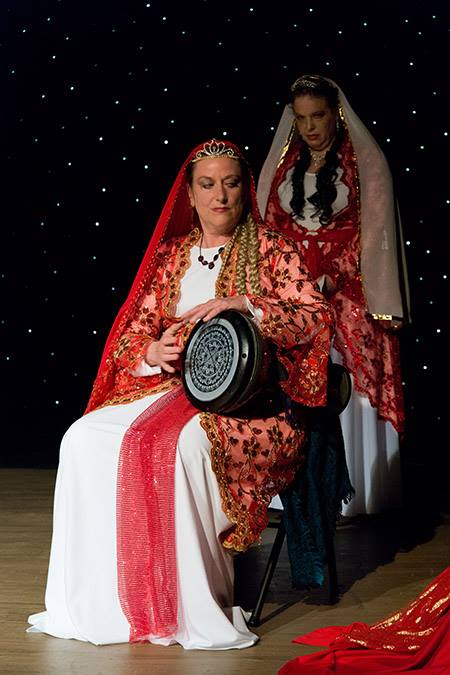 Precision and Interior Design
What does this have to do with Interior Design?
The older I get, the more I realize the connections between all things artistic. The same principles apply to making the magic happen in Interior Design or any other art form. You just need to open your eyes, listen, and feel it to notice.
It always seems to come back to the alignment between art (creativity), science (color), and energy (connection) that makes the magic happen. I use this alignment to create both beautiful dance pieces and interiors.
Precision in interior design refines the art, science, and energy of a space by:
Art: Ensuring every element is intentionally chosen, enhancing aesthetics and storytelling.
Science: Balancing scale, proportion, and functionality for optimal spatial harmony.
Energy: Creating purposeful flow and mood through meticulous placement and selection.
In essence, precision harmonizes the aesthetics, color and energy for a beautiful and extraordinary space.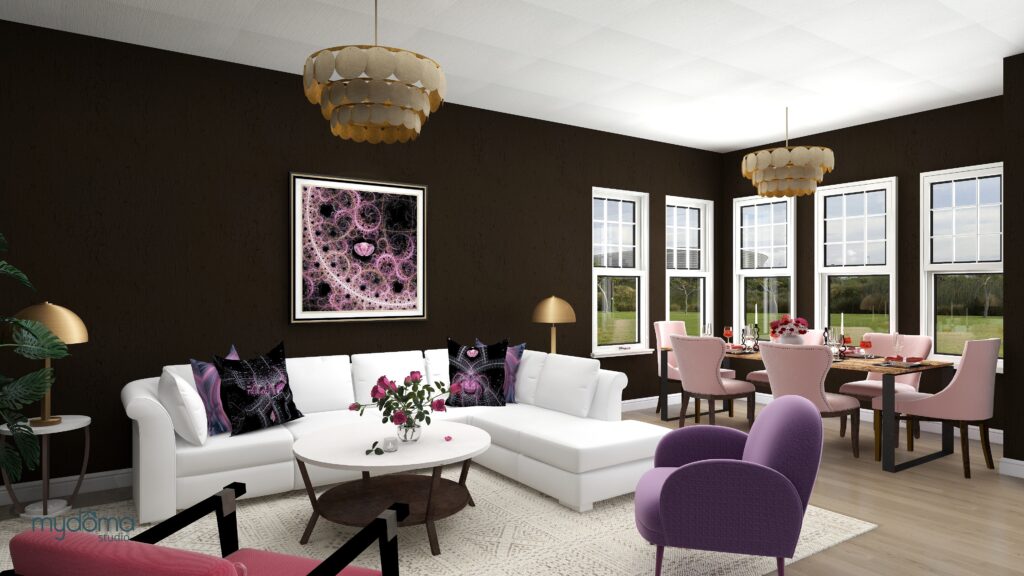 When precision is employed to narrate your story through accentuating art, arranging accessories, or choosing colors, it elevates your space from beautiful to extraordinary.
Precision and the Art of Interior Design
Precision in interior design enhances the art of a space or what makes it beautiful to you by:
Focused Emphasis: It allows you to deliberatly highlighting of key artistic elements to create focal points that captivate and resonate with you. For example, when you arrange accessories to highlight a main element, such as a fireplace, coffee table, or bookshelf, the accessories are like the small notes in the ornament leading to the main note in the music. Perfectly done, all the pieces and the whole are beautiful.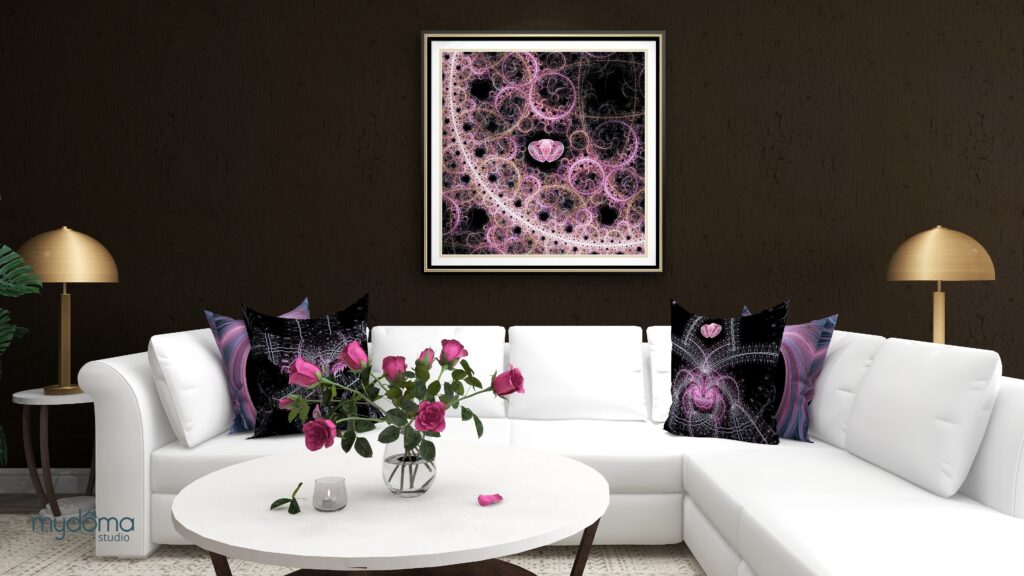 Coordinated Aesthetics: Precision ensures that every design element, from color choices to furniture placement, works in harmony, resulting in a visually pleasing and cohesive environment.
Optimal Balance: It achieves a perfect balance between various design elements, preventing overcrowding or underutilization of space, for a more beautiful and functional room.
Enhanced Personalization: Through precision, I can help you tailor the space to make it more meaningful and beautiful to you.
Intentional Storytelling: It allows the intentional use of design elements to tell your story or convey a specific mood, making your space not just beautiful but also meaningful and engaging.
As in music, the clarity, spacing, and volume of the note is important.
Each piece should stand on its own because it is beautiful and has its own story to tell that relates to the room's theme.
Attention to Detail: Precision means paying attention to the smallest details, ensuring that nothing disrupts the overall aesthetic, resulting in a more beautiful environment. 
In other words, precision in interior design transforms a space into a work of art, where every element is purposefully chosen and arranged to create a visually stunning and emotionally resonant environment that speaks to your sense of beauty and aesthetics.
Precision and the Color of Interior Design
Precise color is beautiful. It comes from knowing color science and picking perfectly matched and harmonious colors based on their lightness, saturation, or hue angle.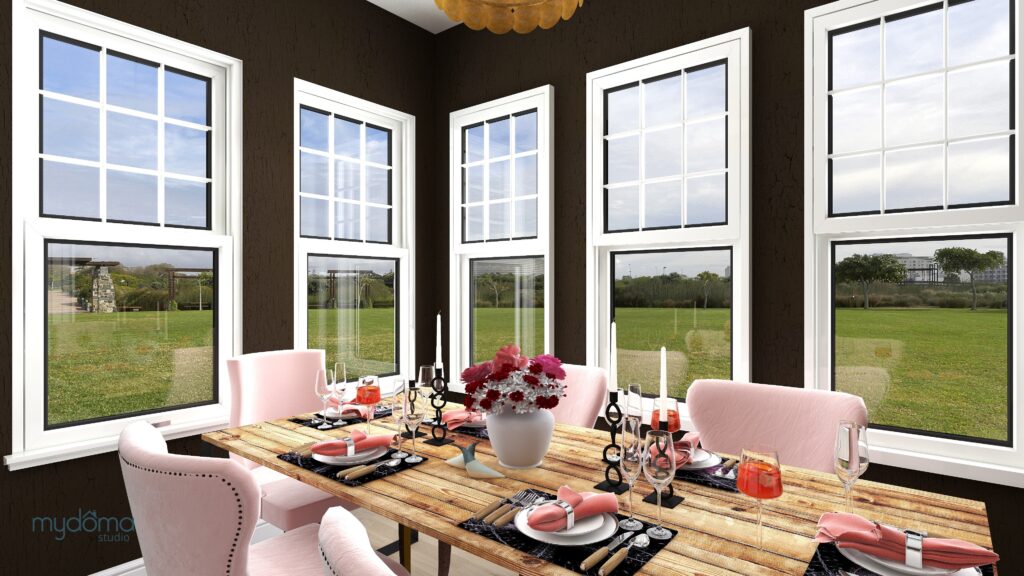 Precision and the application of color science can have a profound impact on the look and feel of your space:
Color Psychology: Precision in color selection based on color psychology can evoke specific emotions. For example, warm colors like red and orange can create a cozy and inviting atmosphere, while cool colors like blue and green can induce a sense of calm and relaxation.
Visual Perception: Understanding color theory allows for precise manipulation of spatial perception. Light colors can make a room feel more expansive, while dark colors can add coziness and intimacy.
Harmonious Palettes: Applying color science ensures that color palettes are harmonious, with precise combinations of hues, shades, and tints that complement each other, resulting in a more beautiful environment.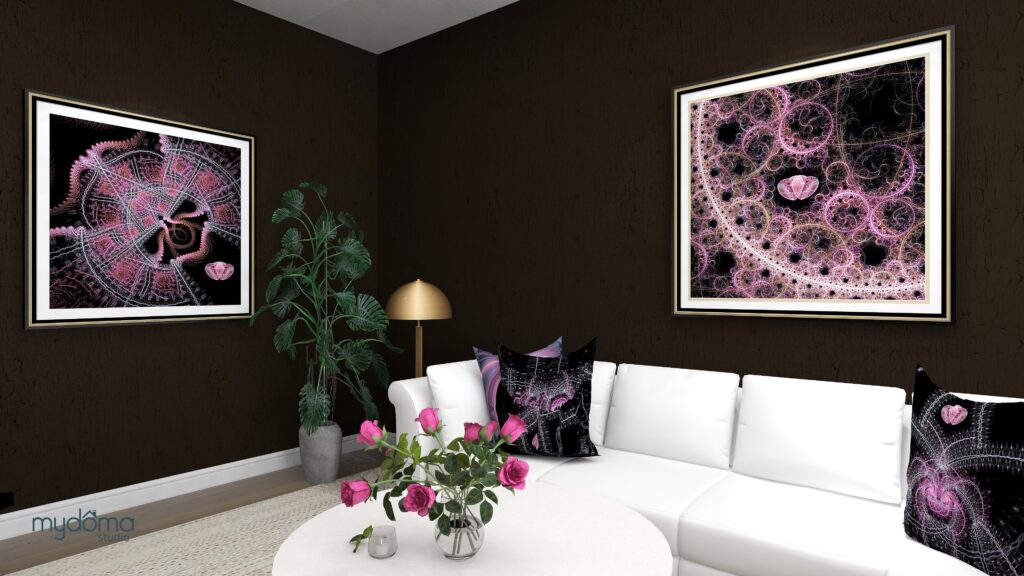 Accents and Focal Points: Precision in color placement can draw attention to specific areas or objects in the room, creating focal points.
Mood Enhancement: The precise use of color can create the mood you want in each space. Vibrant and energetic colors can make a room feel lively, while muted and analogous color schemes can create a tranquil atmosphere.
Personalization: By considering your color preferences and the intended function of the space, precision in color choices ensures that the room reflects your tastes and needs.
Cohesion and Flow: A carefully planned color scheme ensures that each room in the space flows seamlessly into the next, creating a cohesive and harmonious feel throughout. It can also be used to create a flow from the exterior to the interior.
In summary, precision and the application of color science in interior design enable the deliberate creation of a space's look and feel, allowing for the manipulation of emotions, spatial perception, and overall aesthetics to align with the intended purpose and atmosphere of the environment.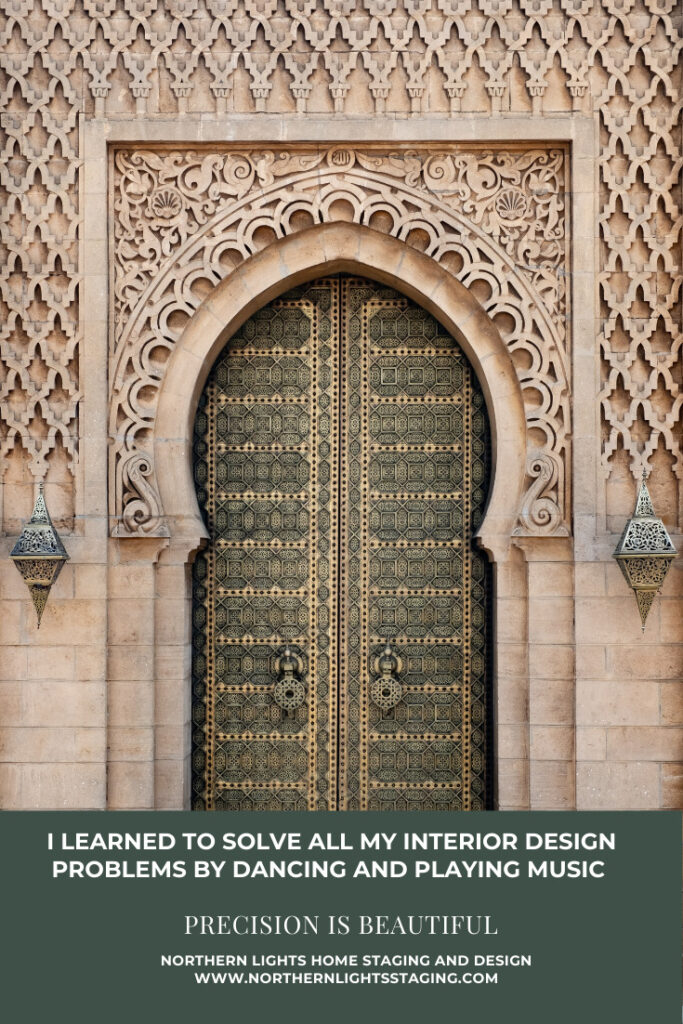 Precision and the Energy of Interior Design
Precision in interior design plays a pivotal role in shaping the energy dynamics of a space, influenced by the collective energy emitted from every object:
Harmonious Interactions: Objects in a room emit their own energy based on material, color, and history. Precision ensures these objects resonate harmoniously, fostering a unified and positive ambiance.
Balanced Vibrations: Every piece, from furniture to accessories, emits vibrational energy. Meticulous placement ensures these energies don't clash, maintaining equilibrium in the room's overall vibe.
Amplified Intent: Precision emphasizes intentional selections, meaning each item is chosen for a purpose. This clarity and purposefulness enhance the positive energies in the space.
Emotional Resonance: A precisely designed space can evoke specific emotions, be it serenity from a carefully chosen color palette or warmth from strategically placed lighting.
Optimized Flow: Precision avoids energy blockages. A well-thought-out layout ensures energy circulates freely, affecting how open and breathable a room feels.
Elevated Aesthetics: When objects are thoughtfully curated and placed, the beauty is amplified, making the space feel more inviting and uplifting.
In essence, precision in interior design is akin to orchestrating a harmonious symphony where each object's energy contributes to the room's collective feel, ensuring it aligns with the desired ambiance and emotional impact.
Are You Ready to Create Your Masterpiece?
Now that you know some of the elements that work together to create your perfect space, are you ready to take action to make it happen in your home? If you knew absolutely for certain that creating a perfect space would create a better life for you, you would do it, wouldn't you?
Let's tell your unique story and find the alignment of art, science, and energy that makes you happy.  Let me help you take that trip to your perfect space in a Ferrari instead of a stagecoach. Try my Aligned Design consultation and let's get started.
Curious about your Interior Design style? Take the quiz and find out.